Urgent Update: Anticipated Fuel Price Surge on September 16, Predicted by IES and Affecting Diesel and LPG Costs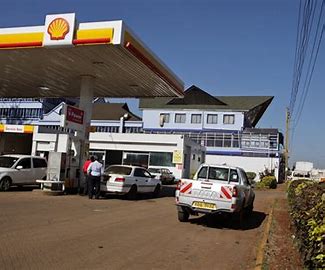 In a recent development, it has been forecasted that fuel price is set to rise on September 16, 2023, as per the Institute for Energy Security (IES). The IES projections indicate a 1% increase in diesel prices and a 4% increase in Liquefied Petroleum Gas (LPG) prices. This prediction is attributed to the influence of international market trends on fuel pricing.
ALSO READ: Oanda, multi[le Trading Platforms, 1 World – Class Broker – Ghana Education News
The Institute for Energy Security has asserted that fuel costs in Ghana are expected to climb starting Saturday, September 16, 2023. Specifically, the IES predicts a 1% hike in diesel prices and a 4% increase in LPG prices, while petrol prices are anticipated to remain stable.
The impending price hikes are a direct result of a 3.33% increase in the international market price of gasoil and a 2.95% increase in LPG prices, coupled with a 0.97% depreciation of the Ghanaian cedi against the U.S. dollar on the foreign exchange market.
ALSO READ: How To Open A Real Money Forex Account Maximizing Your Trading Potential with a Live Forex Account – Ghana Education News
Furthermore, the analysis by IES highlights that Brent crude oil prices have recently surpassed the $90 per barrel mark.
In other news, Ghana is on the verge of witnessing the commencement of operations at its first privately owned oil refinery. The Sentuo Oil Refinery, a $1.98 billion facility located in Tema, Greater Accra Region, is scheduled to start production in August. Once operational, this refinery is expected to yield five metric tonnes of petroleum products, potentially reducing costs for consumers.
ALSO READ: Category D Schools In The Eastern Region (ghanaeducation.org)
Interestingly, the government has plans to lease the refinery to Torentco Asset Management Group for a six-year period, at a cost of $22 million. However, civil society groups and experts in the downstream petroleum sector have voiced concerns and called for a halt to the lease, citing Torentco's lack of experience in refinery management.
Conversely, workers at the refinery are supportive of the deal and back the government's moves. Under this agreement, Torentco is expected to refine up to 8 million barrels of oil annually and pay an annual rent of $1 million to the state.
ALSO READ: Moe introducing national prospectus for 2023 Free SHS students
FOLLOW US ON X @(1) Ghana Education News (@GhanaEducation5) / X (twitter.com)