Good Reasons Why You Should Include Millets In Daily Diet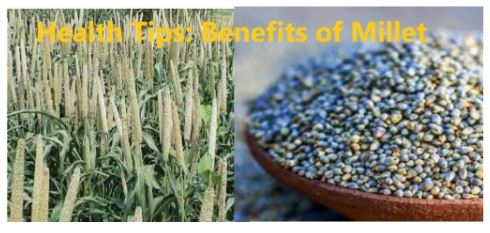 Do You Know There Good Reasons Why You Should Include Millets In Daily Diet? Well, we will spill all the beans in this post just for you.
Do you eat millet?
If you are health conscious and truly care about yourself and your family, you can definitely opt for millets and include them in your regular diet.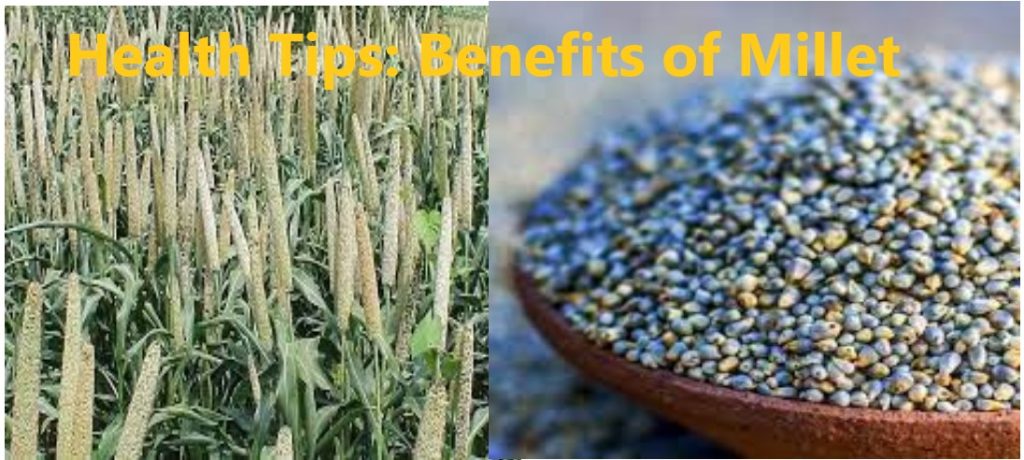 Millets come with a whopping amount of nutrients including proteins, dietary fibre, B vitamins, calcium, iron, manganese, magnesium, phosphorus, zinc, potassium, copper and selenium. They are also a powerhouse of antioxidants, flavonoids, anthocyanins, saponins and lignans that provide you with impressive health benefits.
Why You Should Include Millets In Daily Diet
Millet helps to Regulate Blood Glucose Levels
Millets, when compared to wheat and maize, are high on nutrients, gluten-free and have a low glycemic index of 54-68. The presence of a high amount of dietary fibre, proteins with all essential amino acids, vitamins, and minerals helps in stabilizing the blood sugar levels. Millets can be a part of a healthy diet for diabetic patient that prevent blood sugar spikes and promote insulin sensitivity.
Help In Weight Loss
Millets are boon for all weight watchers who are wanting to shed those extra kilos. Including millets in the regular regimen like millet flour or having millets for breakfast can remarkably help in lowering the BMI of weight body people. Swapping rice with millets daily can lower accumulation of fat, improves gut health and help you in achieving sustained weight loss.
Good For Heart
Millets are loaded with an impressive profile of antioxidants that include beta-glucans, flavonoids, anthocyanidins, tannins, lignans, and policosanols. These antioxidants play a crucial role in lowering LDL cholesterol, total cholesterol and helps to maintain the blood vessels healthy and clears off the clots, thereby lowering the risk of heart disease, and stroke.
Battles Cancer Cells
Millets such as foxtail and proso varieties are `proven by research to be effective in inhibiting the growth of cancerous cells in various tissues. The Phytochemicals in millets exhibit antiproliferative effects and lower formation of cancer cells in the colon, breast, and liver without causing any damages to normal cells.
Promotes Digestion
The presence of a good amount of dietary fibre in millets works well to improve the digestive system function. It combats constipation, flatulence, bloating, cramping, regularizes the bowel function and improves the overall health of other vital organs like liver, kidney and boosts the immune system.
Millets are bestowed with a wealth of nutrients and fibre that supports boost metabolism, augment heart health, control blood pressure and diabetes and promote weight loss. Thus, they are a healthy addition to the meal plan. While it is also beneficial for the environment, as it mainly rain-fed crops, do not attract pests and can grow well without the use of pesticides.
Health Benefits of Millet in Controlling Diabetes:
As you know '''' seeing is believing'''. In the year 2019, my mother had to go for an eye operation and found that she was suffering from diabetes. The doctor refused to do the eye operation as the blood sugar level was beyond 200 after food. The situation was really challenging for me. My mother started taking millets in her regular diet and within 30 days the result was amazing. The eye operation was successful.
Millets play an important role in managing and controlling the blood sugar level in our bodies. Due to the high fiber content in millet, glucose is released into the blood in a very slow and steady manner. That means millet will not cause a sudden spike in blood sugar levels.
Now, let us understand the overall status of diabetes in India and around the globe. In India, as per a report, there are 77 million people who are affected by diabetes and which is the second highest in the world. As per the International Diabetes Federation, there are 463 million people who are affected by diabetes in the world. 10% of global health expenditure is spent on diabetes and it is also astonishing to see that 11,10,100 children and adolescents below 20 years have type 1 diabetes.
Seeing these estimated reports, it is concluded that Diabetes is a global emergency.
To give more evidence on how millets are good for diabetes, it is necessary to see the scientific study on millets. Recently in the year 2021, a systematic review and meta-analysis of the potential of millets for managing and reducing the risk of developing diabetes were done by a team of scientists from different countries. This analysis was done across different types of millets and the forms of processing and cooking.
From the analysis, it was found that long-term millet consumption showed a reduction in HbA1c, which is lower than a rice-based diet. This meta-analysis confirmed that the millets evaluated have strong potential in dietary management and prevention of diabetes.
More points to understand why millets are good for diabetes.
Due to the presence of high dietary fiber, it takes more time for digestion.
A person does not get hunger pangs between meals as it keeps them satiated for a longer time.
Millets are composed of complex carbohydrates which digest slowly in the body.
Looking into the nutritional profile of millets, here are the 5 types of millets which you can choose for diabetes.
| | | | | |
| --- | --- | --- | --- | --- |
| Sl.No. | Millet | Carbohydrates | Fiber Content | C/F Ratio |
| 1 | Barnyard Millet | 65.6 | 13.6 | 4.82 |
| 2 | Browntop Millet | 61.37 | 12.5 | 4.90 |
| 3 | Little Millet | 65.6 | 7.6 | 8.63 |
| 4 | Foxtail Millet | 60.2 | 6.7 | 8.98 |
| 5 | Kodo Millet | 66.2 | 5.2 | 12.73 |
No doubt, millets are beneficial in managing and controlling diabetes. It can be included in the regular diet of non-diabetic people as a preventive approach.
Health Benefits of Millet – Improve skin elasticity
Millets are rich in amino acids called L-Lysine and P-Proline. Millets help to create collagen in the body, a substance that gives structure to the skin and tissue. Thus eating millet fortifies the collagen level to improve skin elasticity and makes it less prone to wrinkles.
 Millets help in preventing anemia
In India, Anaemia is prevalent and it is mostly found in children, pregnant and non-pregnant women. Millets are the best source of iron. Iron is beneficial in preventing anemia. Pearl Millet (Bajra) contains the highest iron content (11 mg per 100gm grains). Consumption of Pearl Millet prevents iron deficiency in the body.
Millets help in reducing hypertension
Millets help in preventing the oxidation of low-density lipoprotein thus reducing hypertension.
Millets act as prebiotics and improve gut health
We know that millets are rich in dietary fiber, both soluble and insoluble. The insoluble dietary fiber in millets is known as a prebiotic that supports bacteria in our digestive system.
Are you convinced now as to why You Should Include millet in your Daily Diet?