Win GHS1000 e-cash weekly: 1000 MTN customers to win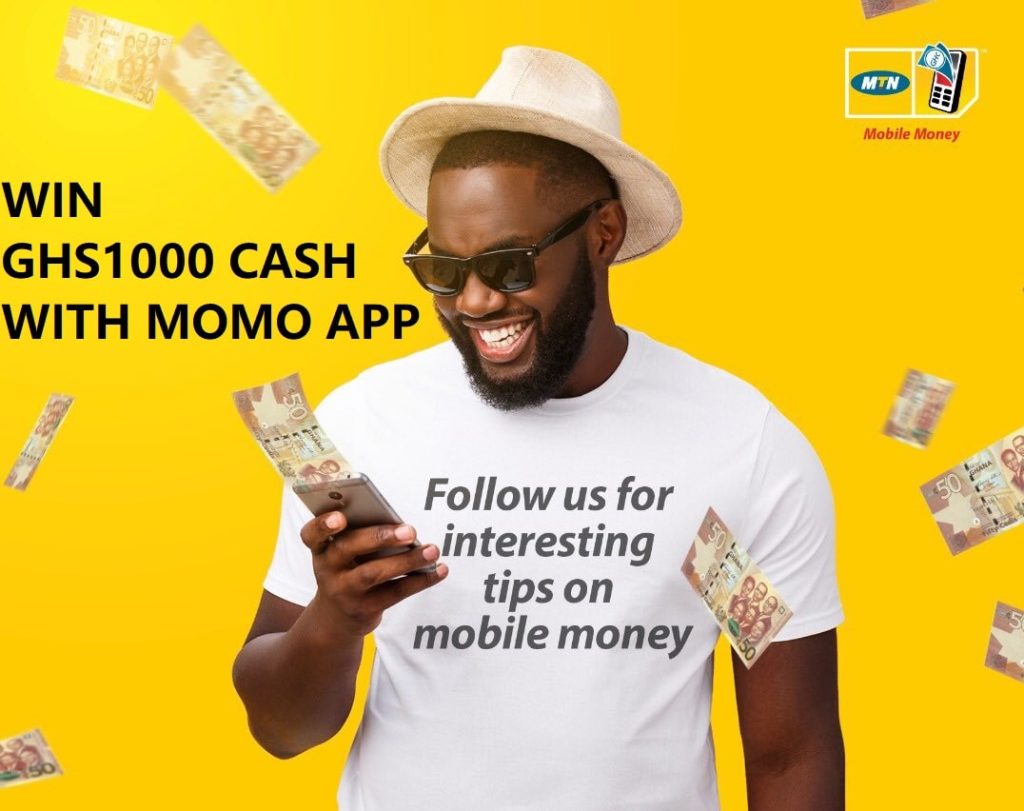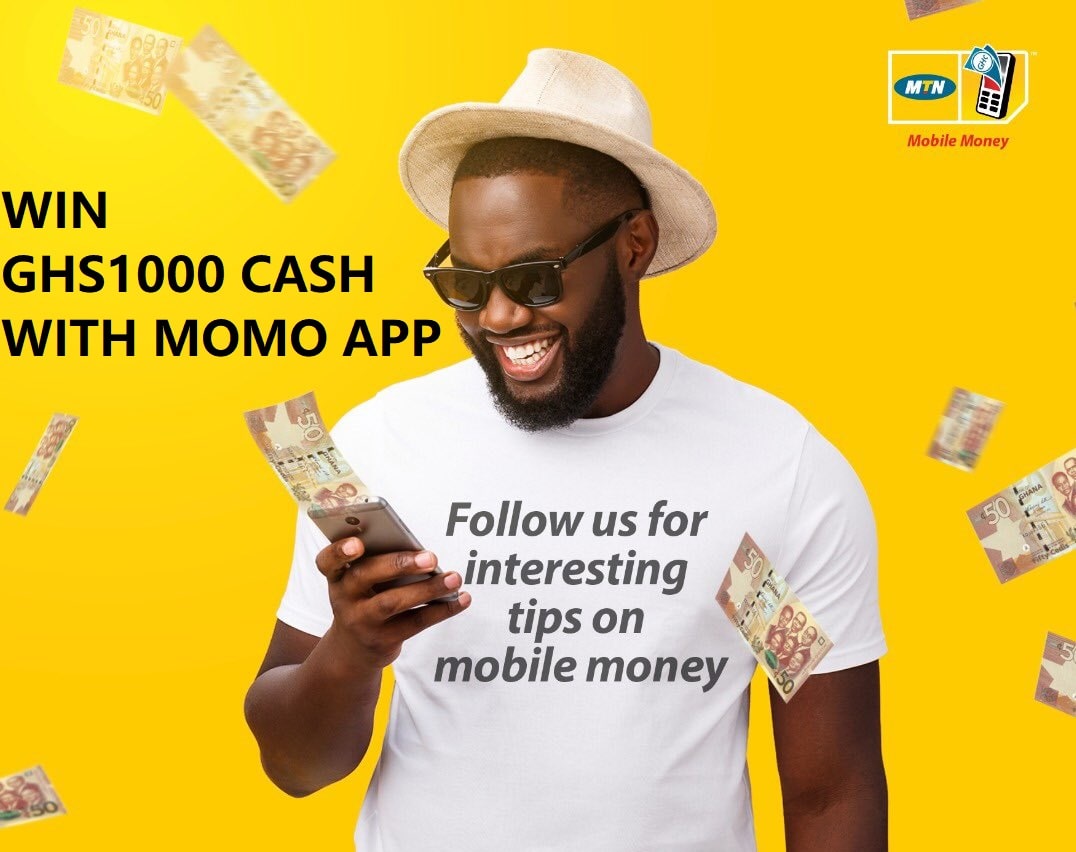 Win GHS1000 e-cash weekly as one of the 1000 customers of MTN.
MTN Ghana is giving away GHS 1,000 e-cash weekly and all its loyal Momo users who pay for goods and services using a QR Code or Merchant ID with the MoMo App stand a chance of winning.
According to an SMS sent to all its customers, 1000 customers stand the chance to win at least GHS 1000 e-cash week after week.
Telco recommended that its customers download the MoMo App on Playstore or the App Store and use it for paying for transactions.
It hopes to put free cash in the e-wallets of MTN momo users week after week until GHS 1,000 e-cash is won a thousand times
"Y'ello Valued Customer, It's MoMo Season! And we're giving up to GHS 1,000 e-cash weekly. Pay for all your goods and services using the QR Code or Merchant ID with the MoMo App to earn points, and you could be one of 1,000 customers to win e-cash prizes this MoMo Season. Download the MoMo App on the Play Store or the App Store now. Ts & Cs apply."
Interested customers who do not have the MoMo App installed on their mobile phones are encouraged to install the app and stand the chance of winning one of the one thousand GHS1000.00 cash prizes.
READ: How To Check Your MTN Momo Next Of Kin: Step-by-step procedure
As part of your effort to Win GHS1000 e-cash with MTN, do well to keep an eye on the points you accumulate for using the buying top-up airtime, purchase bundles with your Momo App, and pay your bills.
You too can Win GHS1000 from MTN if you can install the Momo App on your phone and use it for all your transactions.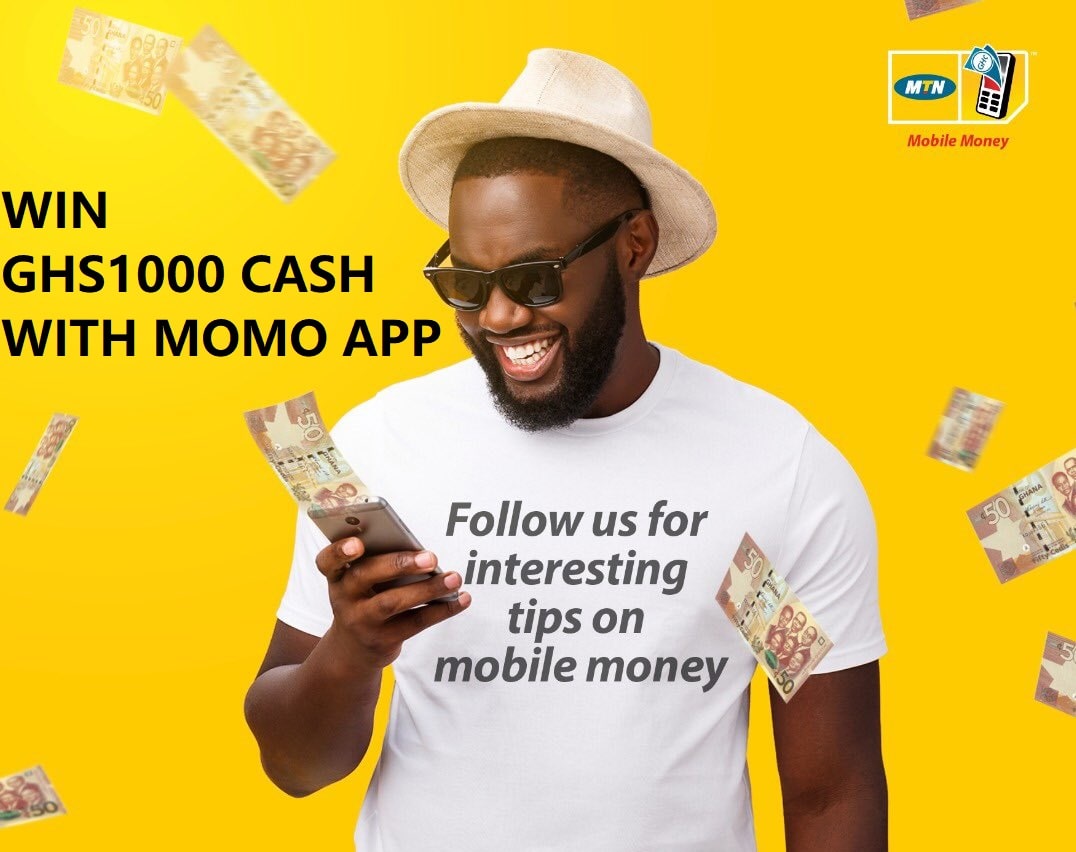 With MoMo you can send money to friends & family, top-up airtime, purchase bundles, pay your bills, merchants, and much more.
It's a one-stop shop for everything you need. MoMo makes it easy to keep track of your money.
In a related story, MTN has advised its customers not to share their Mom Pins with others and not even their family members, siblings, etc. since such persons may be tempted to cash.
Do not trust anyone to the extent of revealing your Momo Pin code. Finally, be careful with Momo fraudsters.
How to stay safe from Momo Fraudsters in Ghana
Never give out your mobile money PIN to anyone. Not even your friends or family.
Be wary of unsolicited messages or calls that ask for your mobile money PIN or other personal information. These are often phishing attempts.
Do not click on links in unsolicited messages or emails. These links may lead to malicious websites that can steal your personal information.
Only use official mobile money apps and websites. Avoid using third-party apps or websites.
Keep your mobile money app up to date. Mobile money providers often release security updates to fix vulnerabilities.
Be careful when using public Wi-Fi. Public Wi-Fi networks are not secure and your data could be intercepted by hackers.
Report any suspicious activity to your mobile money provider immediately.
Here are some additional tips:
Enable two-factor authentication for your mobile money account. This will add an extra layer of security to your account.
Be aware of the latest Momo fraud scams. The fraudsters are always coming up with new ways to scam people.
Use your common sense. If something seems too good to be true, it probably is.
By following these tips, you can help to protect yourself from Momo fraudsters in Ghana.
Note that when it comes to MTN, you can only win a competition or a draw you have agreed to participate in. Do not be deceived by fraudsters who call you to inform you that you have won a draw you did not participate in.
READ:  How to buy treasury bills with MTN MoMo (All you need to know)
Win GHS1000 from MTN. It is time to Win GHS1000 e-cash every week as an MTN customer.