10 Best Tips To Start A Drop-Shipping Business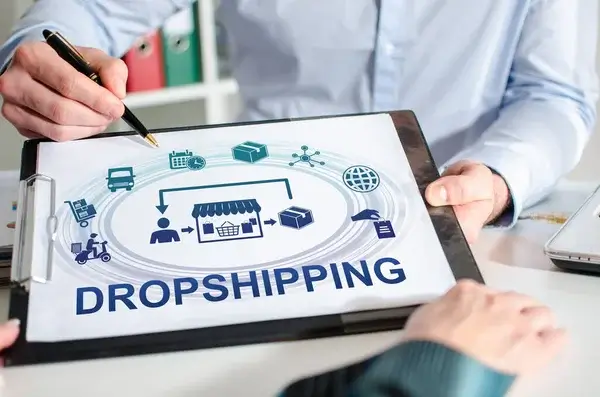 Do you want to start a drop-shipping business? Here are the ten best drop-shipping business tips. These are the best tips that will help you start your drop-shipping business.
Before we delve into these tips, let's get to know what the Drop-Shipping business is all about.
What Is Drop-Shipping Business?
Drop-shipping is an online business where gets to sell goods without having an inventory. This business does not involve much risk and also one can start with a low budget as well.
10 Best Tips For Starting A Drop-Shipping Business
1. Target Your Niche/Category
Before you start a Drop-shipping business, you need to decide what you will be selling exactly. Do not sell things for selling's sake, rather target a particular niche or category and build on that.
You should also consider niches or categories with less competition.
2. Analyze Your Rivals 
You would probably not buy a car without testing it first, right? You would not stand up one day and buy a house without checking the qualities, right? If yes, then in order to thrive in the Drop-Shipping business, you need to analyze and access your competitors or rivals.
Have a close look at what your competitors do sell, the niche they are on and their profit margin as well.
3. Do Not Rush
One thing about Drop-shipping is, the more you rush, the faster you crash. Take time and upload few products in your catalogue and try to sell them before aiming for thousands of products to sell.
4. Name Your Brand
Make sure to give a suitable name to your drop-shipping business. The names should be simple and easy to memorise as well.
5. Select Legit And Reliable Suppliers
You can just jump into drop-shipping business without having any suppliers. Make sure that these suppliers are reliable and are not crook.
Reliable suppliers make you more legit and reliable as well in the eyes oof the consumers or buyers.
6. Select Reliable E-Commerce Platform
There are so many e-commerce platforms that can be used for drop-shipping business but make sure to select the most reliable, accessible, and convenient one.
In the drop-shipping business, this sixth tip should be taken seriously to avoid all forms of scams.
7. Be The First To Order
Make sure to be first to order goods from your supplier. After ordering, make sure to video or capture them with you in the picture and share to your customers or consumers to see the authenticity of the supplier and you as well.
This will also boost your customer ratings and purchase rate in the business.
8. Create The 'About Us' Section
On the e-commerce website, make sure to create a great 'About Us' on your portfolio.
9. Add The Price Tags
While listing your goods, make sure to add your price tags. Adding the price tags allows fairness, and authenticity in the drop-shipping business.
10. Be Interactive 
Make sure to reply to messages from your customers. Reply to every message or email you receive to have a better business relationship with your buyers.
To summarise it all, you have to target a particular niche or category, analyze your competitors, take your time, name your brand well, select reliable suppliers, be the first to order from your supplier, optimize a great 'About Us' tag, and be interactive if you want to succeed in the drop-shipping business.
One should know that drop-shipping is not a quick-get-rich scheme business, but you could be earning monthly with the high profit margin from this business.
If you follow these best 10 tips very well, then you can have a great drop-shipping business that will make you a multi-millionaire.
You can also find some best online business Ideas here! 
READ ALSO: Wendy Shay Involved In A Fatal Car Accident