7 Proven Strategies to Ensure Your Job Application Stands Out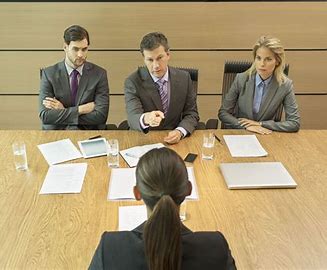 In today's competitive job market, your job application needs to shine brighter than ever to land in the "yes" pile of your potential employer's desk. With countless applications to sift through, here are seven invaluable strategies to ensure your application captures the attention it deserves.
1. Be Memorable Right from the Start
Building a personal connection with someone at the company can significantly boost your chances. In the age of social media, it's easier than you might think. Start by making a list of the companies you're interested in and find ways to connect. Attend trade shows or events where firm employees are present, and reach out on social media. Engage genuinely, ask thoughtful questions, and cultivate relationships.
2. Make Your Application Easy to Read
Remember, your application may only receive a quick scan. To maximize its impact, make it easy to scan-read. Use short paragraphs, subheadings, and bullet points liberally. Incorporate keywords from the job description to grab the reader's attention quickly. Being concise is key – respect the reader's busy schedule.
3. Utilize the STAR Technique
When showcasing your skills and experience, employ the STAR technique (Situation, Tasks, Actions, Results) to keep your answers concise and informative. This method provides a structured way to present real-life examples of your qualifications.
4. Tailor Your Application for Each Job
Resist the temptation to send out generic CVs and cover letters. Instead, meticulously follow the instructions in the job description and tailor your application accordingly. Quality beats quantity; aim for one outstanding application per day.
5. Build an Online Presence
While you want to keep your application concise, consider the possibility that an in-person interview could set you apart. Online self-promotion can be the solution. Mention your blog or online portfolio if you have one. Providing a URL in your application can give you an edge.
6. Showcase Your Hobbies and Interests
Your interests and hobbies can demonstrate your positive traits and how well you fit with the company's culture. Be truthful but selective. If the job emphasizes collaboration, mention relevant team sports or shared activities.
7. Ensure Perfect Spelling and Grammar
This advice may sound familiar, but it's crucial. Typos and grammatical errors can be costly. Take the time to perfect your application by having someone else review it, proofreading it daily for a week, and having another person look it over again.
In conclusion, these seven strategies will help your job application stand out for all the right reasons. Remember, in a competitive job market, making a memorable impression can be the key to securing that interview and ultimately landing your dream job.
ALSO READ: Highlighting Your Skills: What to Say in a Job Interview
BOOKMARK GHANAEDUCATION.ORG FOR MORE!