Differences Between a Reference Letter, Recommendation Letter, Testimonial and a Certificate of Service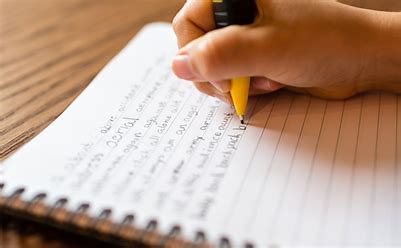 Due to popular demand, I'd like to share with you today the distinctions between a reference letter, a recommendation letter, the concept of a testimonial, and the significance of a certificate of service.
I vividly recall a heated debate I had with my lecturer a few months ago regarding the disparities between a recommendation letter and a testimonial. I believed I had a firm grasp of the differences until I conducted some research to clarify them.
In both the educational realm, particularly when applying for scholarships and grants, and the job market, these types of letters play a crucial role in assessing individuals seeking opportunities.
1. Reference Letter
Primarily, reference letters and recommendation letters are synonymous. These letters involve an individual of higher standing, typically not a family member, evaluating the qualities, characteristics, and abilities of the person they are recommending in relation to their capacity to perform a specific task.
Consequently, reference letters are typically requested to be composed for someone and are directed towards a specific requester, such as a prospective employer or a scholarship committee. Often, scholarship programs will require you to obtain either a recommendation letter or a reference letter.
As these letters are authored by someone other than yourself, providing insights that might not be immediately apparent to the audience, they carry substantial weight. The fact that they are authored by someone who is familiar with you adds credibility.
So, what sets a reference apart from a recommendation?
Reference: "This student was a part of my class, and they earned an A."
Recommendation: "Allow me to elaborate on why I believe this student will excel in your graduate program." [Followed by three paragraphs of concrete evidence]
2. Defining Testimonials
A testimonial represents a formal declaration affirming an individual's character and qualifications, which is often equated with a Certificate of Competence. Additionally, it may be presented to an employee upon the conclusion of their employment.
Broadly speaking, a testimonial encompasses a comment or statement offered to an individual about their product, service, or business, endorsing the quality and effectiveness of the said product, service, or business. Notably, testimonials can extend to people as well, resembling references commonly found on a CV. Think of it as a request for review feedback.
Testimonials can take various forms, whether conveyed orally or in written formats such as emails, letters, or via websites and social media platforms. Typically, these commendations originate from individuals, businesses, or their representatives and can even be provided anonymously.
What's intriguing is that testimonials can manifest voluntarily, sometimes seemingly at random, or be solicited actively. There's no need to be reticent; you might be pleasantly surprised by the responses you receive when you simply ask.
In essence, testimonials serve as substantiation and evidence, reinforcing the claims or commitments you put forth. They play a pivotal role in establishing credibility and affirming the excellence of the subject under consideration, be it an individual, product, service, or business.
3. Certificate of Service
A Certificate of Service, sometimes referred to as a Statement of Employment or Certificate of Employment, serves as a formal documentation of an individual's employment history. It's essential to distinguish that a Certificate of Service is distinct from a recommendation, clearance, or reference letter. Typically, this certificate is issued when an employee's job comes to an end.
This document encapsulates vital details, including the employee's information, the duration of their employment with the employer, and a precise description of the tasks and responsibilities they performed during their tenure.
ALSO READ: 7 Proven Strategies to Ensure Your Job Application Stands Out
BOOKMARK GHANAEDUCATION.ORG FOR MORE!