Highlighting Your Skills: What to Say in a Job Interview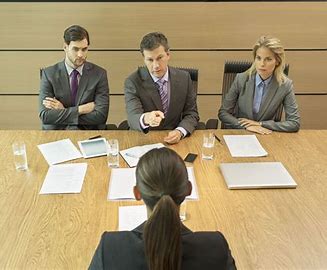 When it comes to showcasing your skills at a job interview to a potential employer, whether you're a recent college graduate or have some work experience under your belt, the challenge remains the same.
While certain professions require specific technical expertise, most companies are interested in candidates with a set of generic skills that can be applied across various roles.
One effective way to demonstrate your skills is by carefully reading the job description to identify the keywords and requirements specified by the company.
Even if you don't possess every skill listed, focus on highlighting the ones that are relevant to the position.
Additionally, express your willingness to acquire new skills, including those related to technology, processes, and approaches, as needed for the job.
Presenting Your Skills for the Job
Start by thoroughly reviewing the job description posted by the company to gain a clear understanding of the specific skills they are seeking.
As you read through the requirements, consider how your own skills align with the employer's needs. When describing your skills on a job application or in an interview, steer clear of clichés and overused phrases.
Phrases like "Interpersonal skills: I get along with everyone" don't make a strong impression on employers.
Even if you've recently graduated, you can still describe your skills in detail with concrete examples.
For instance, instead of a generic statement about interpersonal skills, you could say, "Interpersonal skills: During my tenure as a member of the student council, I served as a liaison between the faculty and the student body, earning the respect and trust of both groups."
Skills Employers Want
According to Monster.com, there are nine skills that employers commonly seek, and while many of them are technical, some of the most crucial skills for highly sought-after positions are non-technical.
Employers value candidates who can tackle complex problems through critical thinking and make sound decisions. They also highly value individuals who are attentive listeners.
Cognitive skills are in high demand, often more so than specific technical knowledge. Demonstrating these skills can give you a competitive edge in the job market.
Highlight Your Communication Skills at the job interview
Almost every organization seeks candidates with strong communication abilities. This includes proficiency in writing, public speaking, and active listening.
Whether you've had the opportunity to resolve a problem, negotiate a deal, or provide instructions to a group in a school or work setting, be sure to showcase your communication skills effectively.
Provide specific examples to demonstrate your ability to carry out tasks related to communication.
As workplaces become more diverse, the capacity to collaborate with individuals from various backgrounds is increasingly essential.
Cognitive Skills Are Paramount to talk about at a job interview
Many employers highly value critical thinking skills, which involve analyzing problems, considering multiple options, and arriving at effective solutions. Managers prefer to assign tasks to employees capable of critical thinking and sound judgment.
To position yourself as a capable and responsible candidate, draw on real-world experiences where you encountered challenges, weighed your options, assessed the pros and cons, and made informed decisions.
By providing examples that align with the skills employers are looking for, you can significantly enhance your chances of securing the job you desire.
ALSO READ: 21 Things to Remove from Your Resume for a Better Shot
BOOKMARK GHANAEDUCATION.ORG FOR MORE!