8 Ways To Answer "What is Your Salary Expectation" In a Job Interview Like a Pro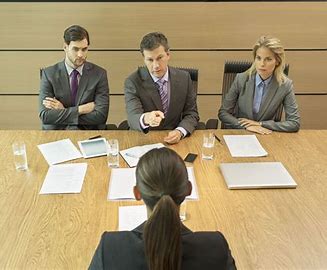 Are you struggling with the daunting question, 'What is your salary expectations?' during a job interview? Look no further; I have valuable insights to share with you.
It's worth noting that when an employer poses this question, they are assessing both your suitability for the role and your perception of your own value. Providing a direct, fixed-figure answer is generally not advisable, as it may come across as impolite and could jeopardize your interview performance.
Here are some well-crafted approaches to help you navigate this inquiry:
1. Delay Your Response
Instead of immediately presenting a salary expectation, you can politely express your interest in learning more about the role's specifics and responsibilities. For instance, you might say, "I'd appreciate additional details about the position and its requirements before discussing salary. Could you provide more insights?"
2. Provide a Salary Range
To keep the door open for negotiation, you can suggest a reasonable salary range based on your research. For example, "Based on my research, similar roles at XYZ Company typically pay between 40,000 and 60,000 Cedis annually."
3. Highlight Other Compensation Considerations
Emphasizing that your salary decision considers the overall compensation package, including benefits and perks, can demonstrate your holistic approach. You might say, "I don't like to focus solely on salary figures. Could you tell me more about the benefits and additional perks offered?"
4. Express Confidence in Your Worth
If you're certain about your skills and value, confidently stating your expected salary can be effective. For instance, "With over 15 years of experience in customer service, I believe my skills can greatly benefit XYZ Company. I'm seeking a salary of approximately 45,000 Cedis per year, which aligns with market rates."
5. Refer to Industry Salary Trends
Bringing up industry-specific salary trends can be a strategic move, especially if you're in the midst of negotiations. For instance, "I've noticed that salaries in the local shipping and receiving industry typically range from 35,000 to 65,000 Cedis. How does your company's offering compare?"
6. No Fixed Salary
For entry-level positions where prior experience may not be a factor, expressing a willingness to accept a fair salary without specifying an amount can be reasonable. For example, "While I don't have a specific salary in mind, I trust that your company offers competitive compensation for this role."
7. Suggest Flexible Arrangements
Sometimes, discussing flexible scheduling or alternative work arrangements can lead to mutually beneficial solutions. You might say, "I'm seeking an annual base pay of approximately 60,000 Cedis. I'm open to flexible work hours or remote work options if they align with the company's budget."
8. Ask About the Position's Budget
To provide an informed response, you can inquire about the budget allocated for the position, taking into account the previous employee's credentials and experience. For example, "I'd appreciate knowing the previous compensation for this role to gauge an appropriate figure. Once I have that information, we can discuss a mutually agreeable pay."
By adopting these strategies, you can handle the 'salary expectations' question with finesse and increase your chances of securing the position you desire.
BOOKMARK GHANAEDUCATION.ORG FOR MORE!
ALSO READ: 11 Profitable Businesses You Can Start During This Christmas Season