All Teachers Without 'Indexing Number' banned from writing GTLE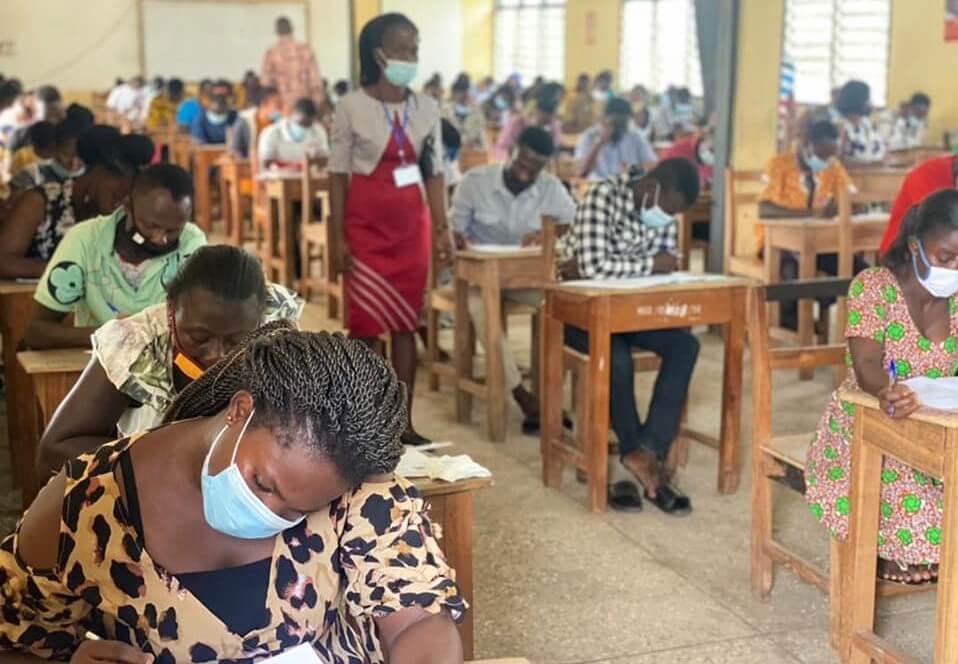 The National Teaching Council (NTC) has banned all Pre-service teachers who do not have an Indexing Number from participating in the teacher licensure examination.
In a blog post by NTC, the council indicated that it had started indexing qualified teachers at the cost of GHS50.00 per candidate.
Per the NTC's own publication, the indexing is the process through which the NTC will gather relevant data on potential candidates who are either continuing students or graduated education students in the Colleges of Education and Universities. The data will then be used to generate specific codes for each of them so that they can have access to the NTC portal through those codes.
"NTC shall send SMS messages through the mobile number provided by trainees to their colleges. The SMS bears their Name, Code, and a link to the NTC Indexing website. Candidates are expected to fill in the necessary requirements as may be needed,"
Candidates who qualify are to go to the website https://exams.ntc.gov.gh. to register for their unique indexing numbers on or before Monday, July 31, 2023, with no further extension of the closing date.
Who qualifies for the next Teachers Licensure Examination"
1. All Diploma in Basic Education (DBE)
2. All Bachelor of Education (B.Ed)
3. All Post Graduate Diploma in Education (PGDE)
4. All M.Ed
The candidates are to apply online at exams.ntc.gov.gh and complete the application form for the licensure examination.
2. All the above-mentioned candidates who completed in 2021 or before qualify to write the examination at a Centre of their choice.
3. Candidates who wrote the Ghana Teacher Licensure Examination but were unsuccessful in some papers may register to re-sit.
Registration fees:
a) Fresh candidates will pay a fee of GH¢350.00 – This will be for all papers to be written during the examination.
b) Exisiting candidates with one paper to resit will pay GH¢150.00.
c) Those with two papers to re-sit will pay GH¢210.00.
d) Candidates who have three papers to retake will pay GH¢350.00.
Payment can be made through the short code *772*51# across all networks
All candidates who decide to pay through the bank should ensure that they inform the bank of their candidature status such as fresh students, re-sitting one, two, or three papers.