AS3M B3BA DABI: Anas Aremeyaw Anas To Shake The Nation With Another Expose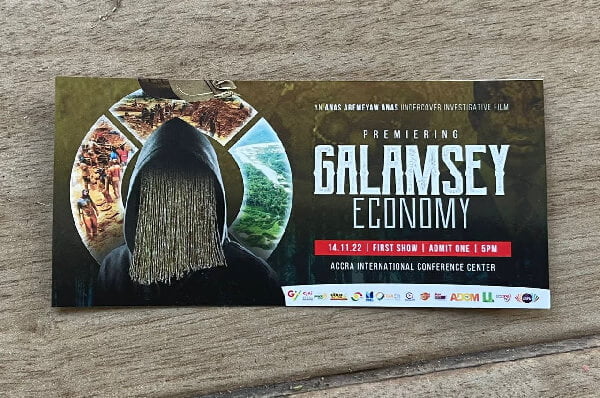 Anas Aremeyaw Anas releases a trailer and a poster for his new Galamsey investigation.
Anas Aremeyaw Anas, a well-known undercover journalist, has said that he will release his latest undercover work on November 14.
The "Galamsey Economy" investigation will look into the problem of galamsey in the country.
The undercover journalist posted a question about whether to show the video on his official Facebook page.
This is on top of the fact that tickets have already been printed for the video's premiere on November 14, 2022.
"Are you all set?
He wrote, "I need answers quickly so we can decide."
People will remember that in February 2019, Anas Aremeyaw Anas put out a video called "Galamsey Fraud" about galamsey activities in the country.
Watch the video through this link.