Best Universal (Decoded) Internet Device For All Networks In Ghana
If you are one of those who want the freedom to choose an internet service provider for your internet service at any time you want without being limited to just a network by any of the service providers, you must consider the Best Universal (Decoded) Internet Device For All Networks In Ghana.
It is an MTN Broadband (Cat 4 Router) that has been decoded to use all networks.
The Universal Internet Device is a router that allows you to use any network that offers internet services in Ghana.
The router also comes with a Powerbank to ensure that in case of light out, you can still have access to your internet for up to eight hours, yes 8 solid hours. This means you can move with your router and access the internet even in your car on the move with the aid of the power bank. Even if you are on holiday or special vacation, you can carry your router and the power bank along for use.
The sleek-looking Universal (Decoded) Internet Device also comes with 2 LAN Ports + a free LAN cable. The router can be used by up to 32 users at the same time. Thus, 32 devices or phones can be connected via Wi-Fi which means more access to all friends, family, and office staff to carry out office work from laptops, etc.
Connecting a distributor can even increase the number of users who can access the internet from the same router.
The internet service provided with this Universal (Decoded) Internet Device is faster than the speed of the network you are using. The 50mbps high-speed broadband offered by the universal router is one of the best in Ghana.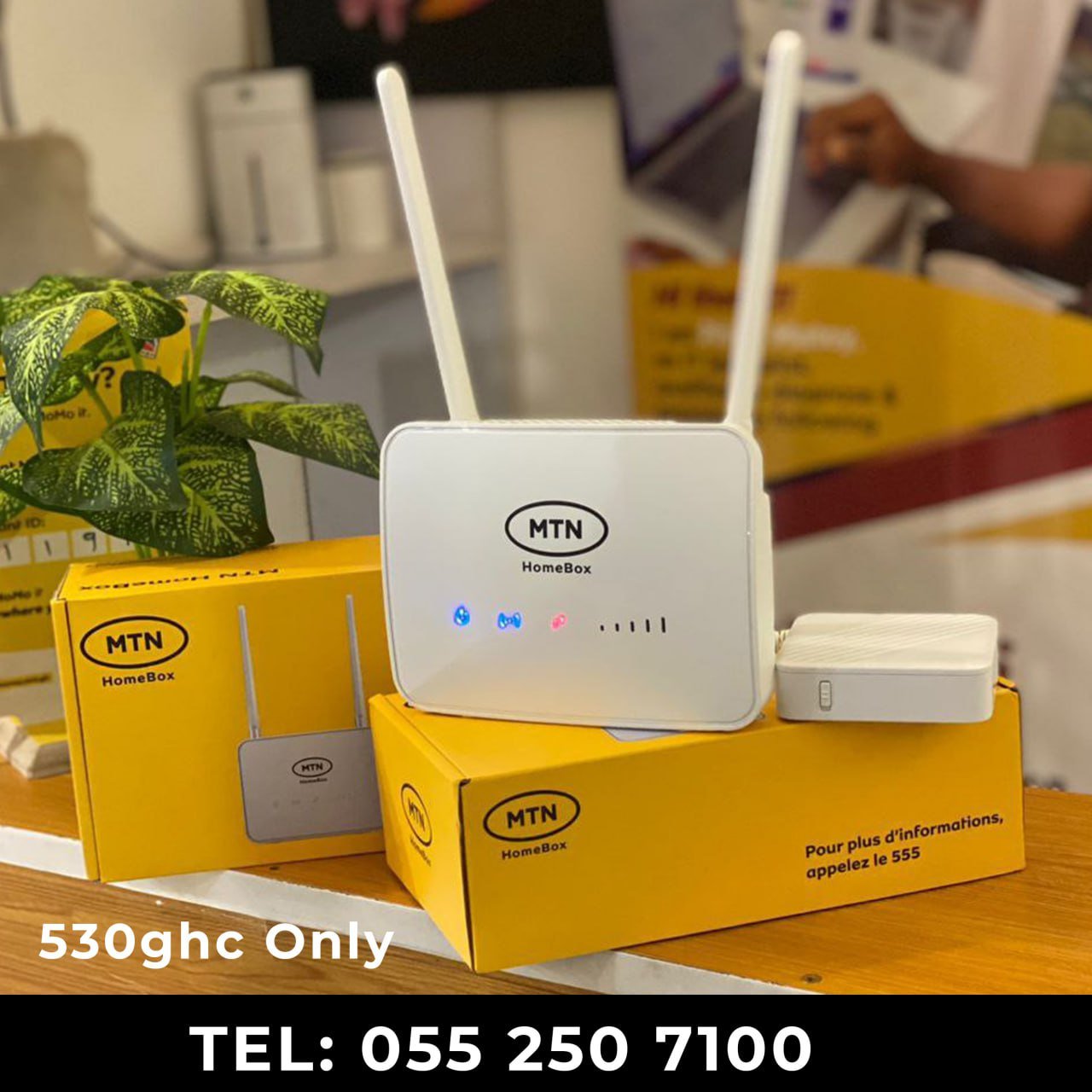 All you need after buying this device is a SIM card from your favourate network. Just in case a network's internet is down, you do not need to change your router, instead just change the SIM card and your internet should be back.
How to buy the best Universal (Decoded) Internet Device in Ghana
Make a decision to purchase one from the supplies.
Give them a call on 0552507100
It costs a cool GHS530.00 which excludes delivery cost. Note that the same router is sold for, GHS1000.00 in Ghana. Buy quality at GHS530.00
Note that delivery can be done to your location in Accra and to all parts of Ghana at a moderate fee
READ: Cheapest and Most Expensive Monthly Internet Prices Globally (unlimited data, cable/ADSL)
When using this product, you are to use the wall socket plug for the router. However, in the incidence of "light out" you can use the power bank attached. To ensure that your power bank is charged fully for use in case of light out, connect the power bank's charging cable to the router's power slot, then connect the power cable attached to the main power plug to the router.
This will ensure that the power bank is charged while you are using the router. Once the power bank has been connected this way for about 5 hours, you can take it off and off it. Now you can connect the power directly to the router and switch off the power bank.
Keep it safe until you need it in case of power cuts. At Ghana Education News, we use this Universal Internet Device is a router and it is just amazing in terms of speed. The internet never drops and loads super fast. The aesthetic beauty of the device makes your desk look great.
What are you waiting for? Give them a call on 0552507100. Remember,  you are buying it at a cool GHS530.00, not GHS1000.00