Biography Of Agya Koo: Real Name, Age, Wife, Children, Mansions, Cars, Net Worth
Kofi Adu, popularly known as Agya Koo is undoubtedly one of the best actors on the continent of Africa. He is the biggest actor Kumawood has ever produced.
Let's take a look at Agya Koo's profile and his impact to the film industry in Ghana
Real Name
Kofi Adu
Age
He was born in 25th May, 1969. He is 54 years.
Place of Birth
Kumasi, Ghana
Wife
In June 2016, Adu got married to Rita Asiedu in London, UK after dating for 4 years. He was previously married to Victoria Owusu Adomako but divorced.
Children
He is married with three children
Mansion
Agya Koo has a very large mansion in the capital city of the Ashanti region, Kumasi. The building cost close to $1 million.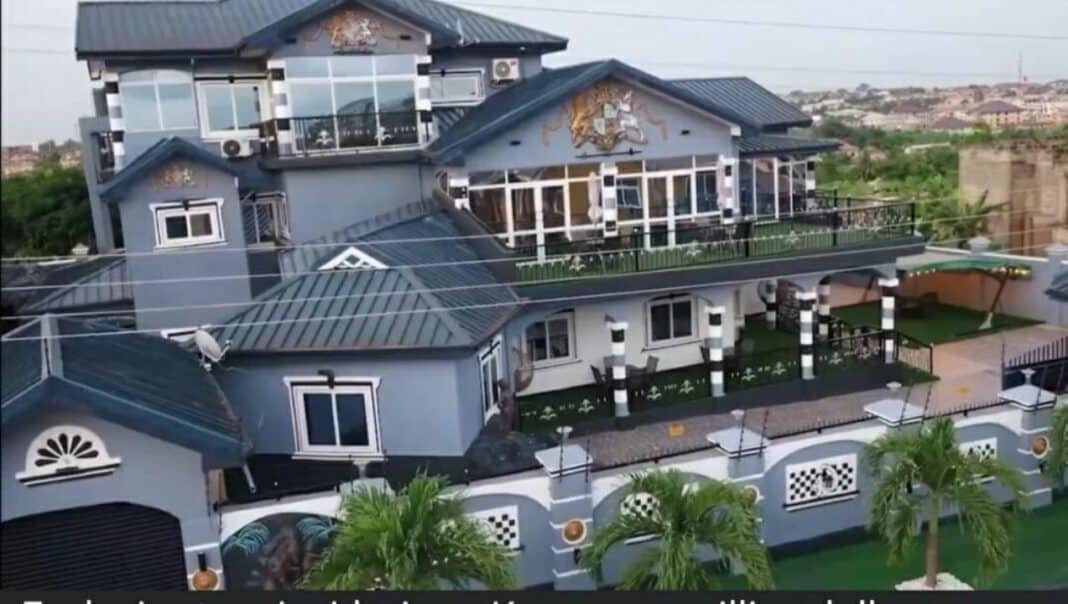 Cars
Agya Koo owns several expensive vehicles.
Career
He has appeared in over 200 Ghanaian movies including popular movies among Ghanaians such as Obaatanpa, Away Bus, Black Star, and Ma Trick Wo.
Adu is originally from the Ashanti Region of Ghana but lived in a suburb in Accra Newtown called Asantewaa. He worked as a cobbler.
Adu was discovered on a Ghanaian comedy show on GTV (Ghana National Television) at the National Theater in Accra, where he worked as a comedian warming up the crowd.
In July 2008, he was awarded a National Award by then-Ghanaian President John Agyekum Kufuor. Although he originally journeyed to Accra to sing, Agya Koo has been featured in over 90 Ghanaian movies, 15 of which remain his favorite.
READ ALSO: Ten(10) Benefits Of Teaching In A Public Basic School In Ghana
Filmography
Keysoap Concert Party
Agya Koo Gbegbentus
Three Desperate Friends
House of Commotion
Evil Plot To Break My Home
Kumasi Yonko (meaning – Kumasi Friendship)
Obi nnim awie ye (meaning – No one knows the end)
Ka wonan toso (meaning – Sit properly)
Asew 419A (meaning – In-law 419A)
Business Partner
Gyina Pintin (meaning – Stand Firm)
Bone So Akatua (meaning – Rewards of Evil)
Obaatanpa (meaning – Good Mother)
Black Star
Ma Tricki Wo (meaning – I have tricked you)
Agya Koo Trotro Driver
Joni Waka
Ohia (meaning – Poverty)
Away Bus
Nsem Pii (meaning – Many Issues)
Sure banker
Agya Koo Mechanic
Aburokyire Abrabo (meaning – Life Abroad)
Agya Koo Bank Manager
Asem Aba Fie (meaning – An Issue at Home)
Kankan Nyame
My Soldier Father
Obidea Aba (meaning – It's the turn of another)
Nnipa Sei Nnipa (meaning – Humans destroy themselves)
Net Worth
Agya Koo is estimated to worth over $2 million