Boost Your Performance with These Questions Before 8am – Wednesday Day (3)
 Performance  Booster: With These Final Social Studies Predicted Questions Before 8am Day (3)
PAPER 2
This paper consists of three sections. Answer one question from each section.
Credit will be given for clarity of expression and orderly presentations of materials
SECTION A : OUR ENVIRONMENT
Answer one question in this section
1. (a). Explain the term rural urban drift
(b). Outline four (4) effects of rural urban drift
2. (a). Define adolescent irresponsible behaviour
(b). List three (3) adolescent irresponsible behaviours
(c). Highlights five (5) causes as adolescent irresponsible behaviours in the community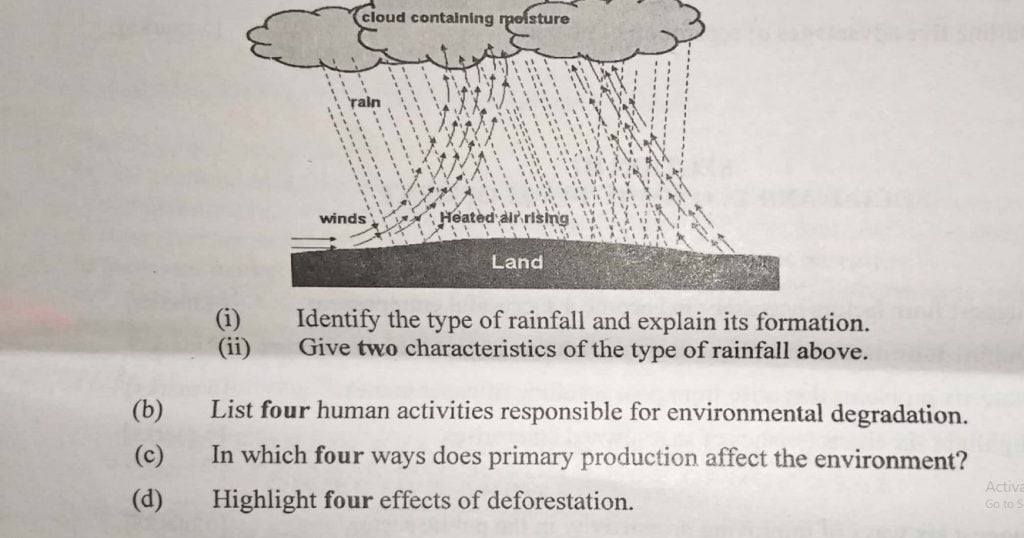 3. (a) What is culture?
(b) Give three examples of parallel cultures in Ghana.
(c) Explain four reasons festivals are celebrated.
4. (a) (i) What is superstitious belief?
(ii) Mention four outmoded customs practised in Ghana.
(b) Discuss four negative effects of superstitious beliefs on a
Community.
SECTION B: GOVERNANCE, POLITICS AND STABILITY
Answer one question in this section
3. (a). Define the term migration of ethnic group
(b). List three (3) of the major ethnic groups in Ghana
(c). Outline five (5) benefits of migration of ethnic groups into Ghana?
4. (a). What is constitution?
(b). Explain four(4) benefit of a constitution to a country.
SECTION C: SOCIAL AND ECONOMIC DEVELOPMENT
Answer one question in this section
5. (a). Explain the following
i. Education
ii. Training
(b). Outline four (4)factor responsible for law productivity at the workplace.
6. (a). Differentiate between natural resources and human resources
(b). Explain four (4) ways by when human resources of a country could be developed
7. a (i) Name four areas of tourist attraction in Ghana.
(ii) State two reasons why people go on tour.
(b) Suggest four ways of promoting tourism in Ghana.
8. (a) Outline four problems facing the tourism industry in Ghana.
(b) Discuss four economic benefits of tourism to Ghana's development.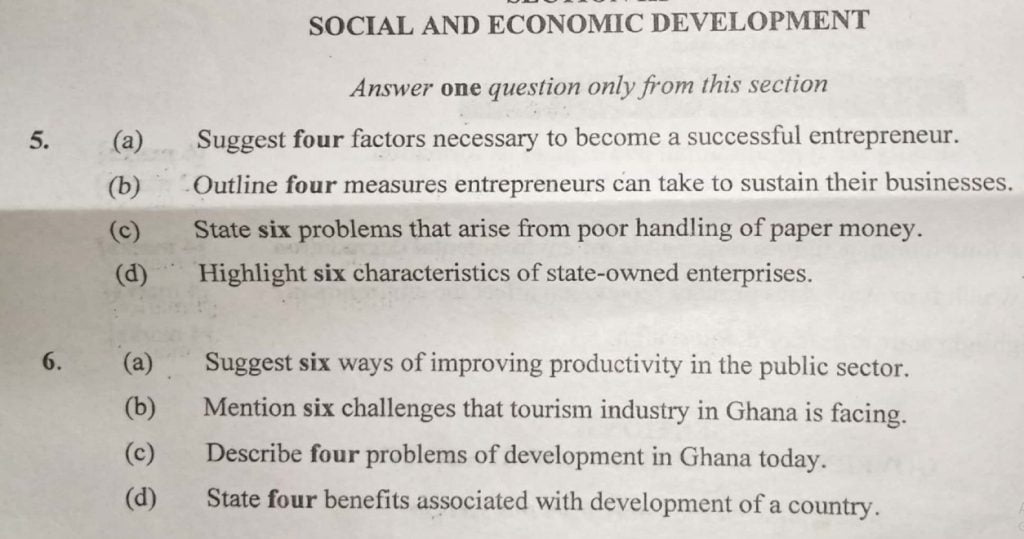 Answer one question only from this section.
9. (a) State four advantages of separation of powers.
(b) Highlight four functions of the legislature in Ghana.
10. (a) State four characteristics of a good law.
(b) Explain four benefits derived from law and order in a country