GhanaPay launched to integrate mobile money and banking services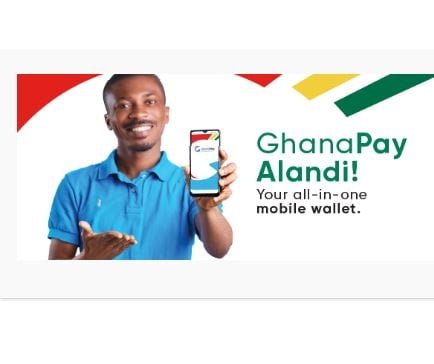 GhanaPay is a new innovation introduced to integrate mobile money and banking services in Ghana. The GhanaPay has been innovated to ensure that banking services can be integrated with mobile money services as well as rural banking.  This is expected to capture and bring on board the unbanked rural population.
Customers will be able to enjoy both mobile money services and banking functions on their mobile devices without charge except for the Electronic Transaction Levy (e-levy).
Speaking to the media, Chief Executive of GhIPSS, Archie Hesse, said that GhanaPay is critical for the digital economy agenda.
"This initiative gives the banks an opportunity of a platform to issue mobile money account to customers and individuals that can't secure banking accounts for one reason or the other. So we don't rely solely on the fintechs and mobile money agents for transactions on the mobile money platform", he said.
According to the Vice President of Ghana, the innovation will help accelerate Ghana's migration to electronic payments and encourage the banking sector to work together and explore further pioneering methods for increasing efficiency in payment systems. Furthermore, he stated that all parties must work together to ensure a secure payment ecosystem in light of the digital age.
Governor of the Bank of Ghana, Dr. Ernest Addison, described the entry of Ghana Pay as a helpful tool to support the financial payment ecosystem.
"With the introduction of GhanaPay, the banking sector can address this market gap through continuous collaboration to expand merchant acceptance with a greater focus on lower-tier merchants. There is no doubt that the appropriate support for the payment systems value chain and public education, infrastructure light solutions such as the GhanaPay, can boost electronic payment acceptance.
Read: GhanaPay Wallet Launched: All you need to know [Check Here]
GhanaPay to integrate mobile money and banking services – Banking services expected to expand
The introduction of the GhanaPay is laudable, but there is still more room for expansion and banks must step up efforts to digitize the value chain for both merchants and users through digitization of payments to distributors.