How to Write a Cover Letter for Scholarship [5 Samples]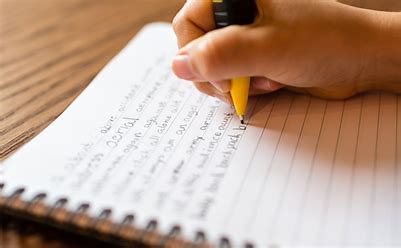 NB: CL in this article means cover letter
In this write up I will help applicants on How to Write a Cover Letter for Scholarship. You will frequently be required to submit a cover letter along with your scholarship application by the scholarship selection committee. You should be specific about how the scholarship will help you accomplish your academic and professional goals when writing a cover letter for a scholarship.
You should take your scholarship letter of interest seriously because it is one of your best chances to differentiate yourself from other applicants. The following paragraphs will explain how to write a simple scholarship application letter. The best cover letter for a scholarship application can be found in this letter, which can stand out among those of other applicants.
Article Guide:
What is a scholarship cover letter?

Parts of a CL for scholarship

TIPS: What to do when writing a CL for scholarship application

TIPS: What not to do when writing a CL for scholarship application

Letter formatting for a scholarship CL

Sample CL for scholarship application

Other sample examples of CL for scholarship application
What is a scholarship Cover Letter?
The chance to express themselves and provide specifics about their qualifications and goals is provided by the cover letter for a scholarship application, which is an important and useful document.
A scholarship proposal letter should outline why you are a strong candidate for the award because the selection committee is looking for students who are the best fit to receive it. Make sure they comprehend why they should pick you.
There are many candidates for scholarships who have stellar academic records and fit the bill. When selecting their preferred applicant for the award, many scholarship selection committees consider factors other than grades.
They look for students who have overcome obstacles as well as those who are community leaders or have unusual hobbies. Your best chance of persuading the scholarship committee is through your CL for the award application.
Parts of a Cover Letter for Scholarship
You must make sure that your CL for scholarship application complies with the requirements, regardless of whether you are writing for an undergraduate scholarship award, a CL for masters' scholarship, or a cover letter for PhD scholarship. There are specifically five components to a CL for a scholarship application.
Your cover page for a scholarship application must have a head section, just like any other regular letter, that includes your full name, department, university name, and address.
Salutation and opening paragraph
Introduce yourself in the first paragraph by briefly describing your background, any relevant experiences you have had, how you found out about the scholarship, and your motivation for applying.
This is the section where you really talk about why you deserve this particular scholarship, so make sure that everything you say in your CL for scholarship essay supports that claim. One body paragraph or several may be sufficient (always check the length requirement first).
The final paragraph of your scholarship application cover letter should restate your interest in the scholarship and your qualifications for consideration. A call to action should be included to encourage the committee to contact you.
You can do this with a simple "sincerely / best regards", your full name and signature.
TIPS: Dos When Writing
When writing a cover letter applying for scholarship, here are some tips on what you should do:
You don't have to list all of your family issues in your scholarship CL at once. Just politely and clearly state why you require financial assistance.
Make an effort to keep your cover letter for a scholarship as succinct and direct as you can.
Attach necessary documents
When submitting your scholarship cover letter, be sure to include all necessary supporting documentation to help convince the reader that your challenges are real.
Submit your request on time
Submit your CL as soon as possible to give your school ample time to review your request.
Stick to the college's procedure on how to appeal the initial scholarship package.
TIPS: What Not to Do
DON`T
Do not neglect your achievements
When writing a cover letter for a scholarship, don't feel timid to include details about your hard work and success record.
You didn't save money with a scholarship committee for your education. Therefore, you should never sound rude or too demanding when writing your CL.
Do not generalize your address
Don't just address your letter directly to the scholarship committee office, if possible, address your cover letter directly to the designated person at the committee office.
Don't be in a haste to submit your letter
Do not send your cover letter without proofreading for possible grammatical errors.
Avoid unnecessary complaints
Remember your CL is not for you to write about historical problems in your family, so avoid complaining too much and demanding too much sympathy.
 Format for a Scholarship Cover Letter
A scholarship CL's format and organisation are just as crucial as its content. This calls for a readable and aesthetically pleasing letter. Therefore, the recipient's attention can only be captured by a strong scholarship cover letter format.
Here are some tips to follow for a good scholarship cover letter format:
Maximum number of pages should not exceed one and a half

Set one inch margin on all sides

All texts should be aligned to the left (pleasing to the eye)

Line spacing is 1 or 1. 5 inch

Double spacing between the paragraphs

Use fonts like Calibri, Arial and Times New Roman

Send cover letter in a PDF format
Sample Cover Letter for Scholarship Application
We know you might need a scholarship CL maker or a good sample cover letter for a scholarship application to help you when you're writing your own, which is why we've included one in this section.
Here is an eye-catching scholarship CL template that is a good example for undergrad and masters' application as well as a good sample of a CL for PhD scholarship. It provides a proper demonstration of how to write a good scholarship cover letter.
Grace Nicholas,
Student, Department of Computer Science,
Concordia University College of Alberta,
Edmonton, AB D9E 3E3.
5th April, 2000.
Joe Hans,
Dean,
Student Affairs Department,
Concordia University College of Alberta,
Edmonton, F6 D93E BE3.
RE: Scholarship Application
Dear Mr. Hans,
I am writing to submit my application for the Scholarship Program at Concordia University College of Alberta for the fall of 2022. Currently, I am a first-year student pursuing a Master of Computer Science degree. As evidence of my dedication, I have included copies of my academic achievements.
Presently, I am experiencing financial difficulties that have made it challenging for me to pay my fees for the upcoming fall semester. While I plan to seek part-time employment to contribute towards my educational expenses, it would not be sufficient to cover the full costs of tuition and accommodation. Considering my disadvantaged financial situation, I kindly request your consideration for a student scholarship. This support would greatly assist me in continuing my studies with the hope of an improved financial circumstance in the future.
If you have any inquiries or require additional information regarding my application, please do not hesitate to contact me at any time using the provided contact number, (000) 555-0335.
Thank you for dedicating your time and consideration to my application. I sincerely appreciate the opportunity.
Yours sincerely,
(Sign)
Grace Nicholas
Cover Letter Template Scholarship PDF