'I Have Been Getting Many Job Offers': Man Displays Perfect CV Format That Turned Him To 'Hot Cake'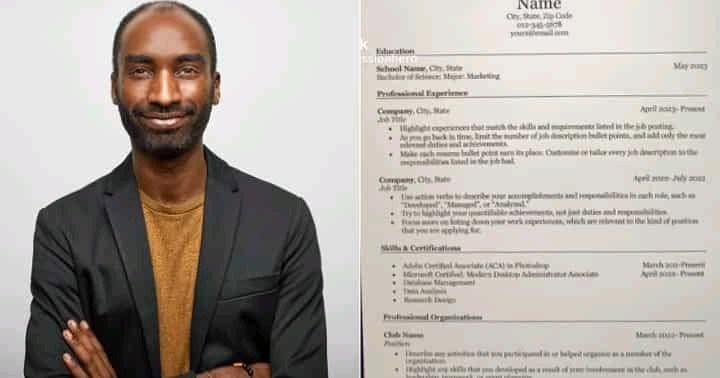 A 'perfect' Curriculum Vitae(CV) format has been shared on social media that has generated several reactions on it. The post contains a format which is tagged to be the most perfect in the world currently and guarantees 100% job recruitment.
According to the designer of such CV format, he has been getting a lot of job offers and receiving messages to attend job interviews because of his perfect CV. He added that before this current CV, he was never called to attend any interview or given any job offer. Currently, he is the 'hot cake' in town as most companies want to emply him.
Below is the format of his CV.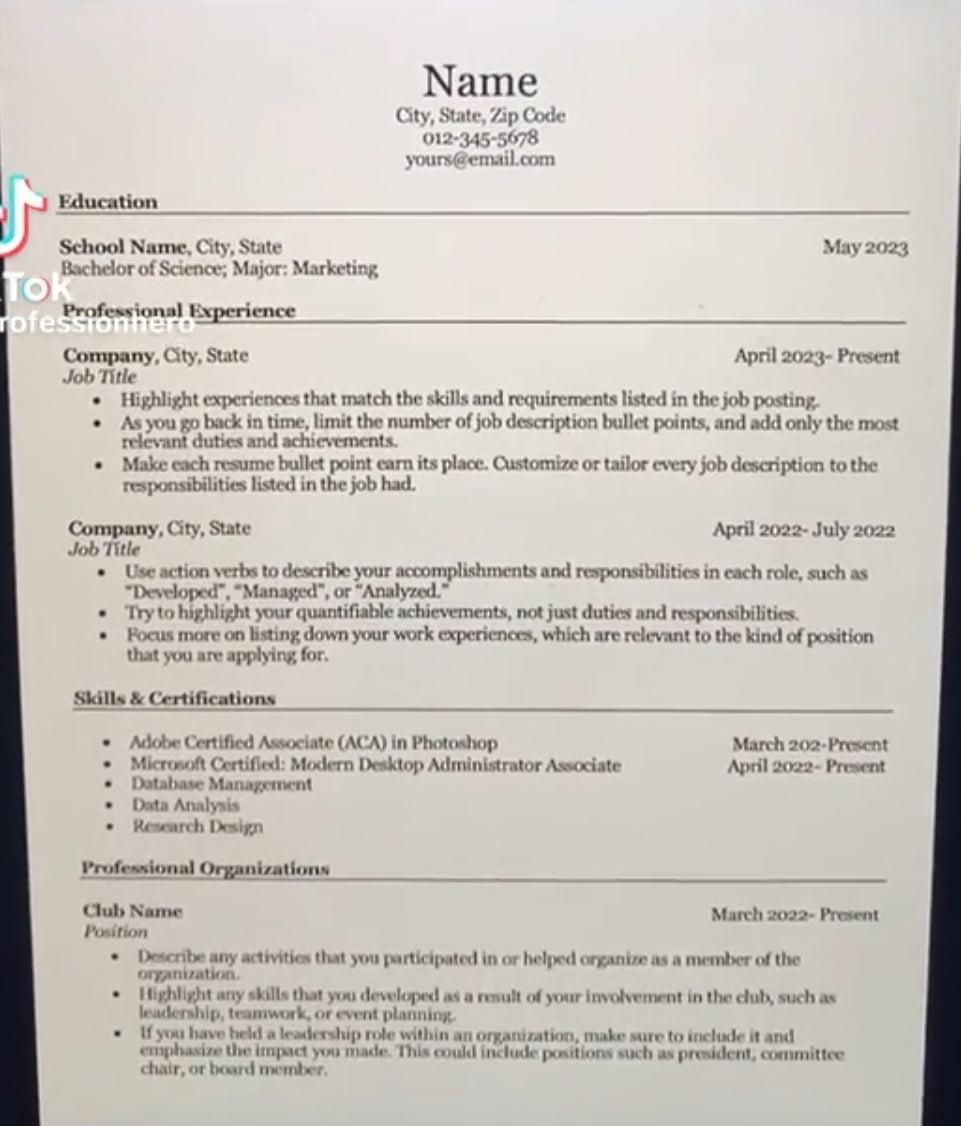 READ ALSO: Biography Of Hilda Baci; Real Name, Age, Home Town, Education, Cars, World Records, Net Worth
Below are some reactions on TikTok following this post.
@🐶Roo:when i used this kind of resume here in the Philippines, no interviews came to me but when I included a picture, i received responses.
@teeladeens:Love how people are just discovering this. This has been around since the beginning of time until Microsoft started introducing pastel coloured ones😂
@Nhoor 🇵🇭🇺🇸:It depends how you pass the interview. You can have the perfect resume but still you have to prove them that whatever you wrote on ur resume is correct
@🥷🏻❤️‍🩹:😳this is crazy l recently uploaded a resume for this other job on google now on my fyp is showing me this? Isn't this concerning??
@Miss G Online Store:There are lots of nice template in Canva. But I still love this kind of template. I'm still using it up until now. 😍😍😍
@Effie:I can't do it, I'm a designer, the only thing that should matter is my portfolio but apparently thats not enough.
@Vin-Filo:Most people in the Philippines will not agree with this- you need to know someone and you have to pay especially in the government.
Watch the video below