Mastering Search Engine Optimization for High Traffic and Revenue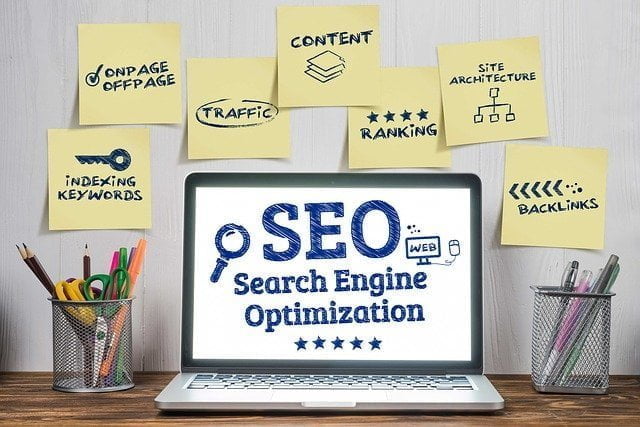 Mastering Search Engine Optimization (SEO) for High Traffic and Revenue and an optimization course for online content writers has become very important to bloggers, online marketers, businesses that operate online, and just everyone who needs to scale up customers for an online business or presence.
If you are a content developer or blogger and you publish so many articles yet your earnings are never high and often below $5.00 a day, you need to Master  SEO or get expert service at a fee.
It is one thing knowing the rudiments of SEO and another leveraging on the knowledge and skills to scale up high organic traffic to a website, publication, content, a product so as to earn considerable revenue.
Website owners, bloggers, and content writers are constantly seeking to improve their content to meet the changing needs of search engines when it comes to Search Engine Optimization.
In this write-up, the sole aim is to share some of the least shared secrets on how anyone can mastering Search Engine Optimization for High Traffic and Revenue.
Keyword research is very important if your content is to rank for the right keywords. Again the keywords you rank for must have a high to medium cost-per-click (CPC). This indicates how much an advertiser pays each time a user clicks on an ad. If the CPC for the keyword you are ranking for is high, it can translate into higher earnings.
Again, if the keyword is an important one, and people are searching for it online, your content is likely to be pulled out of the many and made available to those searching for the keyword-related content. This means visitors across the world will flood your website and content through Google and other search engines to your site. This is free content marketing for you.
One website that can help you find keywords with high CPC is h-supertools.com.
How do one master the identification and correct usage of the most relevant keywords for high traffic that translates into higher earning?
Mastering search engine optimization techniques for organic traffic
When developing content for online readers, you must think about quality SEO and ranking from the word go. There are countless search engine optimization techniques out there but the ones shared here are second to none and can boast your content visibility.
SEO techniques #1: Test Website's Performance in Search
Do not forget that the internet is buzzing with several contents and websites that are substitutes to yours. This means you need to examine your site to know the keywords you are ranking for and the reverse. A website like Keyword Rank Checker can be very helpful to you as it offers the chance to determine how good or bad your page is ranking based on keyword search.
SEO techniques #2 : Start Content Optimization Early
Optimize your content on the website from the very first one and keep this standard up and going. This requires that you have a keyword or set of keywords you want to rank for. Ask yourself this simple question. If I went online to search for the content I am developing, which keywords would I type into Google or Bing, or Yahoo to get the needed result?
The chosen keywords must be long-tailed and not short-tailed keywords. Long-tailed keywords are those that are made up of three to four words. They rank better and can bring in super traffic. Often two worded and one-word keywords are in their millions already online and do not have the potential to make you benefit from your SEO strategy.
Use both primary (Main) and secondary (synonyms) of the keyword in portions of the content where their presence will be relevant.
Examples include using them in your title, H2, and H3 headers. Use the keywords in your meta title and description tag. Use them to name your pictures or images you are using for the content.
SEO techniques #3: Publish Relevant, Authoritative Content
Your content is dead on arrival if it cannot offer the needed solution to readers who find it. Relevant content is informative and relevant to the needs of visitors as it provides the needed solution.
Take your time to develop your content for readers because relevant and authoritative content drives search engine rankings higher and can make you rank on page one.
If you cannot learn to work on your search engine optimization skills by reading articles and watching youtube videos, then you can also take a Search Engine Optimization course for online content.
SEO techniques #4:  Google Search Console and Site Indexing
Websites and contents written and published on them do not just rank after the above. You need to make good use of Google Search Console and Site Indexing systems to get search engines to send crawlers to visit your site for updates on new content and changes made to existing ones. Check this write-up: How to rank using Search Engine Optimization and Google Search Console and work on these two.
Search Engine Optimization course for online content
There are many online SEO courses out there that can help boost your SEO knowledge and confidence. Coursera is one of the few starting points online to look for such skills training opportunities. You can seek the services of an SEO expert through this Whatsapp link for an excellent service to help your website and content rank better. [CHAT SEO EXPERT NOW]
If you choose this Specialization, you'll learn how to optimize your website's content for the greatest potential rating on search engines. It provides the chance to acquire skills for improving On-page and off-page optimization. Improving your website optimizing for local and international audiences will improve with the skills attained. A graduate of this programme should be able to conduct search-focused website audits and aligning SEO with overall business objectives and the course covers all these.
Read: SEO Marketing Strategies For Increasing Web Traffic and Revenue
The Search Engine Optimization course for online content marketing and development has become important because of the constant increased competition from local, international, and new websites and content marketers who are doing amazing things to get noticed through SEO skills.
You found this content through a search engine query because the right keywords have been used and the information in here is useful. Master your SEO techniques and see your site's organic search and visits shoot up.
You can seek the services of an SEO expert to help your website and content rank better. [CHAT SEO EXPERT NOW]  Let me do all the dirty work for you as far as SEO is concerned and see your site rise in rankings and visits.
Ghana Education News| Wisdom Hammond
Post Publications || Join us on Whatsapp || Post Disclaimer
---
SEND A STORY: Do you have a story for us or need a promotion/advertisement? Submit them via our email admin@ghanaeducation.org
DOWNLOAD OUR>>> MOBILE APP
JOIN OUR EDUCATION NEWS GROUPS (WHATSAPP)
Join one of our Whatsapp/Telegram Groups for current Ghana Education Service News Updates:
JOIN ONLY ONE... THANKS
TELEGRAM PAGE >>> [JOIN]
Group 1 >>New Group> [JOIN]
Group 1 >>New Group> [JOIN]
Group 1 >>New Group> [JOIN]
TELEGRAM PAGE >>> [JOIN]
Only websites that give us a URL backlink can repost our content on their sites.
---
The information contained in this post is for general information purposes only. The information is provided by GhanaEducation.Org and while we endeavour to keep the information up to date and correct, we make no representations or warranties of any kind, express or implied, about the completeness, accuracy, reliability, suitability or availability with respect to the website or the information, products, services, or related graphics contained on the post for any purpose.
||About Us|| Contact Us
---