Just In: Alan Kyeremanten's Wife Finally Speaks Ahead Of 2024 Elections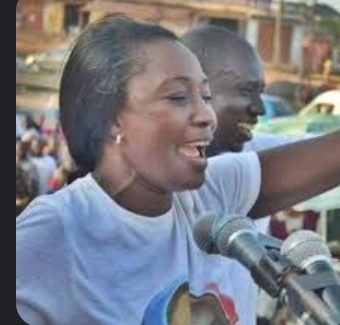 The Beautiful Wife Of The Founder And Leader of Movement For Change (MFC) Alan Kwadwo Kyeremanten Speaks About Her Husband's Mission In Becoming The President Of Ghana.
Ghanaians are very ready and prepared to vote for a good political candidate who can change the face of the country from worst to best. Alan's wife speaks on their vision to manage the affairs of the country in 2024 when voted into office.
A few days ago, Alan Kwadwo Kyeremanten resigned from the New Patriotic Party NPP and formed his own party known as the Movement For Change (MFC). Alan Kwadwo Kyeremanten is going as an independent candidate into the 2024 General Elections As President.
Patricia Christable Kyerematen, the wife of independent presidential candidate, Alan Kyerematen, is certain that they (MFC) are going to win the 2024 elections with ease. There will be no much struggle on the part of Alan Kwadwo Kyeremanten and his party in winning the upcoming elections in December 2024. The wife of Kwadwo Ala Kyerematen said this while addressing journalists after the former Trade Minister (Her Husband) officially declared his intention to run in the presidential race as an independent candidate.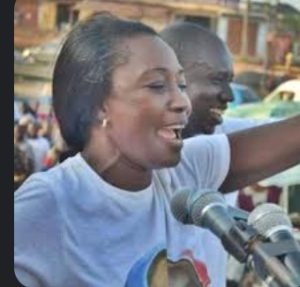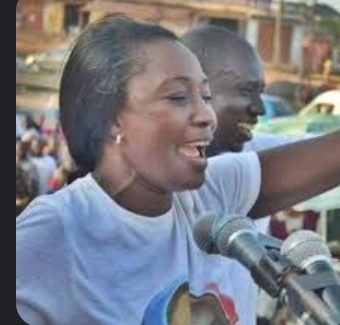 The anxious wife of Alan Kwadwo touted her husband as a good man and the person with the vision Ghana needs. She made it clear that the better Ghana that Ghanaians seek to have can be achieved when her Husband Alan Kwadwo Kyeremanten is voted into office as the president of the Republic of Ghana in the December 2024 General elections.
According to her, the signs clearly show the odds are in favor of the former New Patriotic Party (NPP) presidential hopeful for the Movement For Change (MFC) party.
She implores Ghanaians to give them the maximum support and vote when the need arises. The time for Ghanaians to smile through a competent leader and a president is now. There must not be any alternative when it comes to voting in December 2024 other than the new political party Movement For Change (MFC) headed by Honorable Kwadwo Alan Kyeremanten.
We are all watching to see what will happen in December 2024 as Alan's wife speaks.