Know The Difference Between Jail And Prison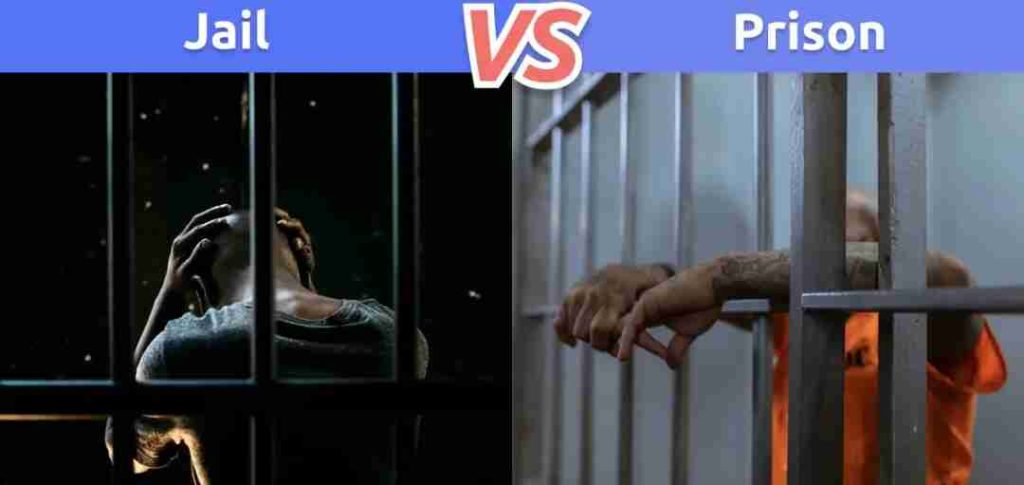 Depending on the nature of a crime, an individual can lose their freedom and be sent to a jail or prison. Let's take a look at the difference.
People often use the words jail and prison interchangeably. While they both serve the same purpose of detaining individuals who have violated the law, there are several key differences between these two terms.
Know The Difference Between Jail And Prison
Let's take a look at the key difference between between a jail and a prison
READ ALSO: How to use foreign exchange rates from bloomberg to make economic decisions as a business or individual
JAIL
Jails are buildings that serve as short term houses of offenders. They are short-term holding facilities for the newly arrested and those awaiting trial or sentencing. Those sentenced to serve a small amount of time may be housed in the local jail for the duration of their sentence.
PRISON
Prisons are termed at the long term homes of convicts. They are institutional facilities under the jurisdiction of the government where convicted offenders serve longer sentences. People who have been found guilty of breaking a state law are usually sent to a state prison. Those who have violated federal laws are typically sent to federal prison located somewhere in the U.S. Some states have jails and prisons that are privately operated–usually by a corporation. The state basically contracts with these private facilities to house prisoners and does not have as much control over how the facilities are operated.
In summary
Jails are for short term detention while prisons are for long term detention.
People awaiting trial are sent to jail while persons convicted are sent to prison
Jails are been operated by police while prisons are operated by prison officers
Jail have fewer security while prisons have high security. Even though, it is quite impossible to escape from any.