Mary Chinery-Hesse Re-Appointed As University of Ghana Chancellor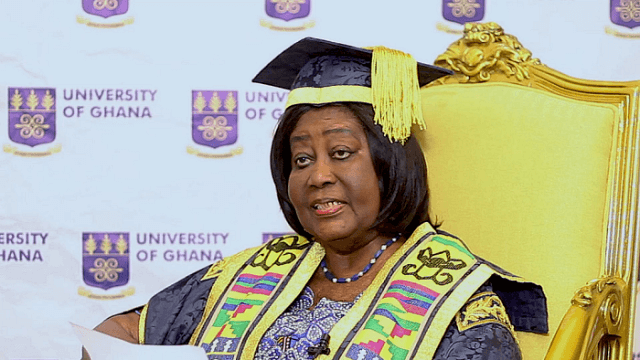 Mary Chinery-Hesse has been named Chancellor of the University of Ghana for a second term. This decision was made following a meeting of the University Council on July 6, 2023.
Mrs. Chinery-Hesse's appointment has been approved, and she will begin her second five-year term on August 1.
This term will end on July 31, 2028. Mrs. Chinery-Hesse was named the University of Ghana's first female Chancellor in 2018.
She has held prominent positions in the civil service and at the United Nations. She is a strong advocate for economic and development issues, as well as for human and women's rights, as well as for African imperatives, conflict resolution, and mediation.
She was the first African woman to be appointed as the UN System's Resident Coordinator and the first African woman to hold the position of Under Secretary-General of the United Nations.
Madam Chancellor has distinguished herself in a variety of capacities, including her appointment as the first female Chancellor of the University of Ghana in August of 2018.
She is a member of the African Union Panel of the Wise, a former Chief Advisor to Ghana's President, a retired Deputy Director-General of the International Labour Organization (ILO), and a former Vice-Chairperson of Ghana's National Development Planning Commission (NDPC).
Mrs Chinery-Hesse received an Honorary Doctor of Laws degree from her Alma Mater, the University of Ghana, in 1991, making her the first female product of the university to receive such an honor.
The University of London bestowed upon her an honorary Doctor of Science Degree in Economics in November 2021. This award has rekindled the relationship that has existed between the University of Ghana and the University of London since the University's inception.
READ ALSO: World Cup 2026 Qualifiers: Ghana Likely To Face Cote d'Ivoire Or Mali In Today's CAF Draw