National Prospectus For SHS Boarding Students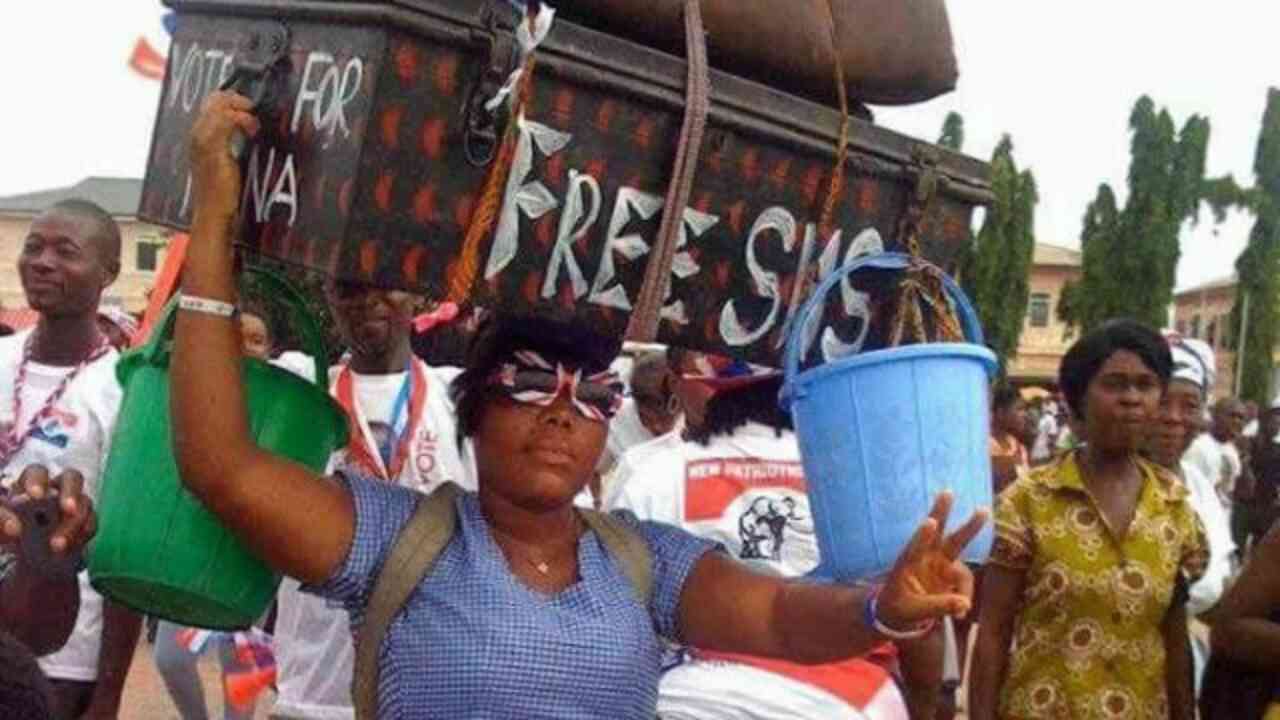 GES has released a new and a less expensive prospectus for SHS freshers. Let's take a look at the items found on the prospectus for SHS boarding students.
Below are the items found on the National prospectus for Boarding Students 
VALID NHIS CARD
NATIONAL ID CARD (GHANA CARD IF ANY)
TWO PASSPORT SIZE PICTURES
PHOTOCOPY OF BIRTH CERTIFICATE /BAPTISMAL CERTIFICATE IF REQUIRED BY SCHOOL
Hard Body Suit CASE OR TRUNK
Chop Box (Wooden/Plastic)
Drinking Cup, 1 plastic or stainless plate and a set of cutlery
Toiletries (1 Deodorant, 1 pack T-roll, tooth paste, tooth brush, Soap, pomade and 2 packs of sanitary pads for 4 girls)
Decent sandals (school's specification) – No embellishment
A pair of leather slippers (school's specification)
Decent Sneakers (black or white)
2 Pair of Socks (school's specification)
1 Pyjamas/sleep wear
Under wear (5 pants and 3 vests for girls, 3 boxer shorts or pants & 3 Singlets for boys)
1 Plastic Bucket with Cover and Pail
RSV/NIV Bible/Quran and Hymn Book for Christians (School Specified)
Pillow covered with Mackintosh
2 Students' bedsheets with 2 pillow cases – Plain white
1 Blanket & Sleeping cloth
A Pair of Khaki Trousers
A Pair of White Trousers
White dress for ladies
2 White Shirts
Student's size mosquito net
1 School bag
1 Mathematical Set & Scientific Calculator
Standard Graph Book
1 Cutlass
One- third of SHS students to submit;
A pair of Hand Gloves (Hard)
Liquid Soap (5 litres)
1Kg Washing Powdered Soap
Another one-third to submit these
1 Bleach (small size)
1 Dust Pan
1 Long Handle Broom
1 Scrubbing brush
Another One third to submit these
Standing Mop and Mop Bucket
1 Duster
1 Short Local Broom
READ ALSO: Debunking All False Information About BECE Results
This comes after the Minister of Education, Dr. Yaw Adutwum and the Director General of the Ghana Education Service, Dr. Eric Nkansah promised to reduce the items found on SHS prospectus.
According to them, going forward, the free SHS Prospectus would be reduced drastically. The ministry and GES believe that some items on the list are not needed.
READ ALSO: 2023 BECE Mathematics and ICT Projected Topics to Watch
The 2023 school placement is expected to be released before 25th November, 2023. Candidates are advised to prepare for the release.
When the placement results are released, SHS freshers visit their schools to take their prospectus and other admission requirements list. Some of the items listed on the prospectus are not needed. Most of the items on the prospectus are being supplied to the schools by the government. However, some schools do ask freshers to submit these items as part of their admission requirements.