OPENING A FOREIGN BANK ACCOUNT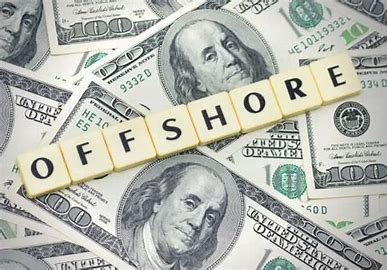 Before I write on the topic 'everything you need to know about opening a foreign account', let me first define what a foreign account is. A foreign account is a bank account opened to save currencies other than local currencies such as cedis.
HERE ARE SOME BENEFITS OF OWNING A FOREIGN BANK ACCOUNT
1. The account holder can freely access their account from anywhere in the world, and this service comes at no cost.
2. The account holder benefits from a favorable exchange rate and lower conversion costs.
3. The account holder has the flexibility to select from three currency options: USD, EURO, or GBP.
4. Transaction fees for foreign currency accounts are typically reasonable compared to local currencies.
5. Transactions are conducted electronically, allowing for easy and convenient access to funds.
6. The confidentiality of one's funds is maintained.
7. Individuals have the chance to invest their funds wisely and secure valuable opportunities.
WHO QUALIFIES TO OWN A FOREIGN BANK ACCOUNT?
Any individual, enterprises, religious bodies, schools, NGOs, multinational Corporations and many others are eligible to own a foreign Bank account.
ALSO READ: how to get a student Loan as an International Student
REQUIREMENTS FOR OPENING A FOREIGN BANK ACCOUNT
1. Identification Card, this could be a driver's license, passport, voter's ID card and Student's ID card.
2. Two passport photos (excluding sole proprietorship, it's required of to get two passport photos of each signatory)
you can choose to go to a bank , a Credit Union office or their website to create one.
ALSO READ: how to register for KNUST re-sit exams   
BOOKMARK GHANAEDUCATION.ORG FOR MORE!