Over 180 Social Studies Questions & Answers For BECE candidates and Teachers (Download)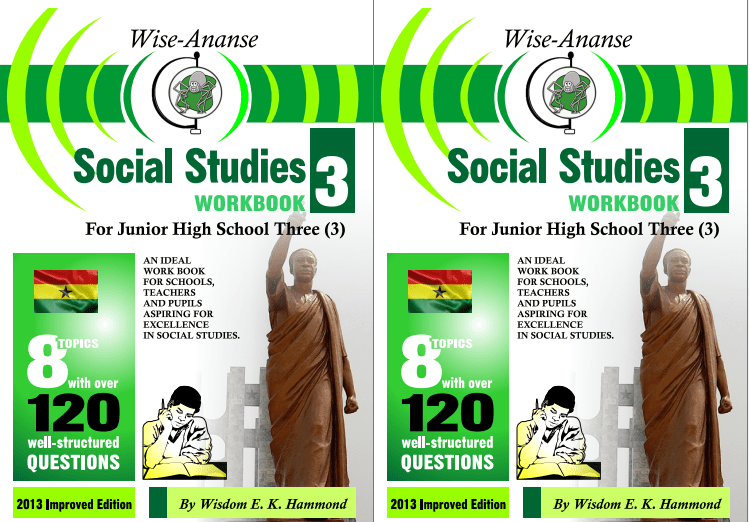 Ghana Education News has put out its over 180 Social Studies Questions & Answers For BECE candidate and Teachers digital book out to help teachers and candidates master the social studies subject inside out.
The book provides excellent answers to social studies questions for BECE candidates, JHS2 and 3 students as well as their teachers. This product is the first of the three sections of the social studies questions and answers book.
This is good for those who want to do a fast and productive revision, or for teachers preparing for a lesson in any of the topics covered from JHS1 to JHS3.
The digital book is the hard work of a former English Language and Social studies teacher who inspired and guided students to excellence at the Junior High School level for over 20 years.
READ: What Basic Schools are hiding from parents of 2022 BECE candidates
This digital product contains BECE SOCIAL STUDIES 180 SECTION B QUESTIONS AND ANSWERS, many of which have not been used by WAEC.
READ: Mentally Derailed "Mad Woman" Gives Birth To Twins
To Get A Digital Copy for a token, go to BUY NOW at GHS17.00 Or check our online store for more on lesson plans, mock papers with solutions, etc. at the EDUCATION STORE
Note that this book is no longer free. However, for just a token of GHS15.00, you can instantly download the book and start mastering your social studies for the BECE.
The questions and answers are well-structured based on how the examiner requires candidates to answer the questions.
Candidates and teachers will find this material very helpful in preparing for the upcoming examination. Parents can also buy this for their wards in JHS1,2 or 3.
To Get A Digital Copy at a token, go to BUY NOW
READ: Mentally Derailed "Mad Woman" Gives Birth To Twins
[wp-rss-aggregator]