Profile Of ET Mensah; Age, Wife, Children, Education Career, Cause Of Death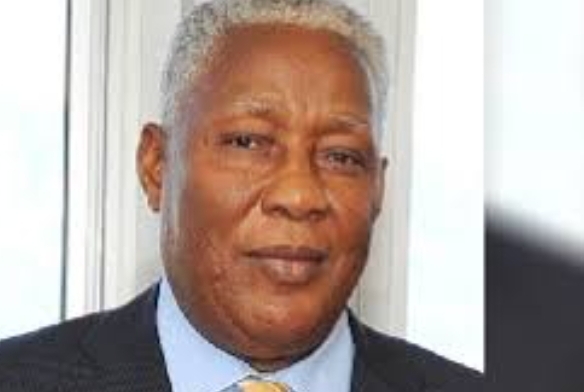 The Former Member of Parliament for the Ningo-Prampram constituency, ET Mensah died on Sunday, 1st October, 2023 at age 77. Let's take a look at his profile; age, wife, children, education, career cause of death.
AGE
He was born on 17th May, 1946. He died on 1st October, 2023 at age 77.
WIFE
He was married. The name of his wife is currently not available at the media space.
CHILDREN.
ET Mensah has seven children.
EDUCATION
He schooled at the SNAPS College of Accountancy, which he completed in 1968. He also had his RSA III in 1970, and he became a fellow of the Institute of Financial Accountants in 1986.
READ ALSO: Top 5 Most Dangerous Countries In Africa, Check Where Your Country Ranks
POLITICAL CAREER OF ET MENSAH
As Mayor of Accra
During the time of the PNDC military regime in Ghana, he was the long-time Chief Executive of the Accra Metropolitan Assembly (AMA), akin to being the Mayor of the City of Accra. He joined the National Democratic Congress when it was formed in 1992.
As a Member of Parliament
He also stood for the Ghanaian parliamentary election in 1996 and was elected MP for the Ningo-Prampram constituency, holding the seat for almost a decade. After the NDC lost the 2000 elections, he continued as a member of parliament. Mensah lost the NDC primaries to Sam George on 21 November 2015. He once served as the Minority Chief Whip in parliament prior to the Ghanaian parliamentary election in 2008. In January 2009, he became the Majority Chief Whip in parliament.
WAEC threatens to delay marking of BECE, WASSCE (This is why)
As Minister of State
At the beginning of the Fourth Republic, he was appointed Minister for Youth and Sports by President Jerry Rawlings. Mensah held that position through both terms of the Rawlings government. In January 2010, after a cabinet reshuffle, President John Atta Mills appointed him Minister for Employment and Social Welfare.
Mensah was a member of the Pan-African Parliament until January 2009, when he resigned after being appointed a member of state. In January 2011, he was appointed Minister for Education following the resignation of Betty Mould-Iddrisu.
On 12 February 2021, Mensah was unanimously elected as the representative of Council of State for the Greater Accra Region
CAUSE OF DEATH
According to report, ET Mensah died in the early hours of Sunday, 1st October, 2023 in a hospital in South Africa. The family of the deceased are yet to make a public pronouncement about the demise of their beloved. However, per reports, he died after a short illness.