Realign The SHS Calendar With That Of The Basic School – GES Told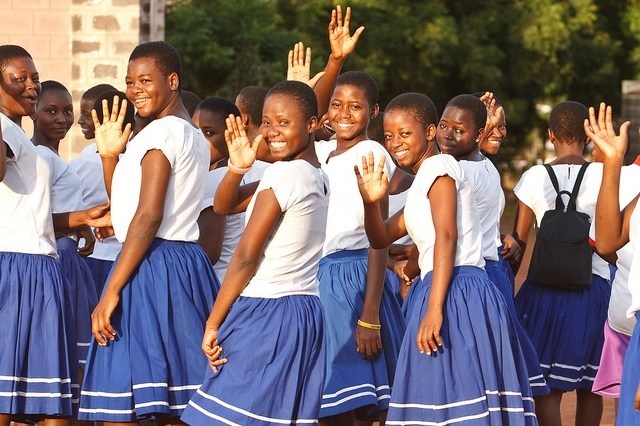 The National Association of Graduate Teachers (NAGRAT) has called on the Ministry of Education and the Ghana Education Service (GES) to realign the SHS academic calendar with that of the basic school.
NAGRAT's view is that the increase in the number of students has led to the extention of teaching periods in senior high schools. This, according to NAGRAT put pressure on the teachers and the administration of the schools.
Realign The SHS Calendar With That Of The Basic School – GES Told
NAGRAT made these petitions at a press conference on Wednesday, September 27, 2023 and asked the government of Ghana, the Ghana Education Service and the Ministry of Education to restore the old academic calendar.
Check Out The Reopening Date For Next Term For Basic Schools
"For the last seven years the government has established and established free secondary schools, participation in free SHS is a two-way education. President Nana Addo Dankwa Akufo-Addo said the reason for launching the two railway lines was to support the increasing number of students due to school facilities. Papers cannot accommodate students at that time.
"It's been some seven years ago that the government instituted and initiated the Free Senior High School. Associated with the Free SHS is the introduction of the double track. The reason the double track was introduced according to President Nana Addo Dankwa Akufo-Addo, was for the track system to take care of the growing numbers of students because the facilities in the schools at that time, couldn't contain the numbers.
Profile Of Ameyaw Debrah; Age, Wife, Children, Education, Career, Awards, Net Worth
Again, the teachers and Educational Workers Union(TEWU) raised similar issue to the government. The General secretary of the union, Mr Korankye revealed that;
"The teacher unions have always been pushing that we revert to the pre-COVID era schedule so we know that from September or October, the academic year is beginning and then end in June, and then we know there is a long vacation for children to have a rest.
"That (current calendar) did not allow the teachers and administrators to prepare adequately for some of these things, so if we have a structured system that helps in planning and preparation, it would be good," Mr Korankye said.
The Ghana Education has fully restored the old academic calendar for basic schools in Ghana. However, the Academic Calendar for SHS is yet to be out. Meanwhile, SHS 1 and SHS 2 students in double track schools are yet to finish their 2022/2023 academic year.