Senior High Schools Reopens Today; Check Out Some Important Message To Students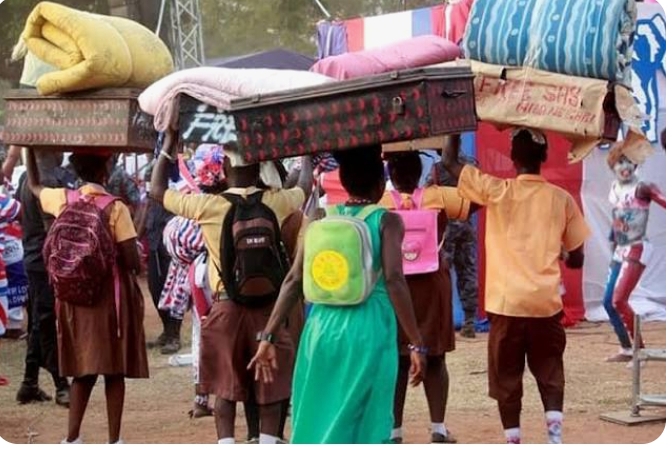 The free senior high school in Ghana which was introduced by His Excellency Nana Addo Dankwah Akuffo Addo has come to stay. It is noted that these few senior high schools which commenced in 2017 paved the way for many students to have the opportunity to be enrolled in secondary schools. 25th Of September 2023 happens to be the date for the SHS 1 student to reopen. That is to say that, Senior High Schools reopen.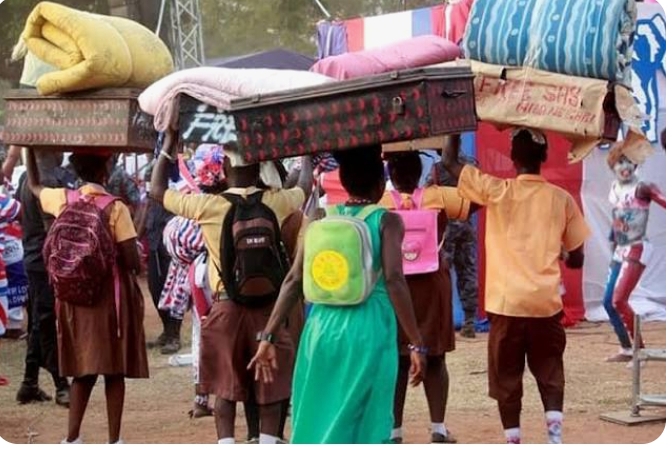 There are some key and important messages to be given to students who will be going back to school. In most cases, we have found that some students do not take the resuming date very seriously.  They pretend to have forgotten. But the truth is, they intentionally stay home longer than they are expected to do so. This makes most of them lag when it comes to academics.
On this note, student are expected to report to their various schools on time without delay. They must all begin effective teaching and learning activities.
Parents are to note that, the Ghana Education Service has not postponed the date for which the SHS students Will reopen.  The date remains unchanged (25th September 2023). Parents are expected to make the necessary preparations for their wards to go to school this week to begin their academic lessons.
Students must be very careful about the cars they will board to their various schools. They should be sensitive to know the nature of the car before booking a ticket.
All headmasters, Headmistresses, Housemasters, House mistresses, and all teachers are ready to welcome all senior High school students who reopen.
In their various schools, students are expected to take their books very serious and say no to laziness and lackadaisical attitudes towards academic work. They must make their parents and themselves proud after their 3 years stay in the school.
Headmasters are expected to check the attendance of the students, will report back to campus on the scheduled date for resuming. There is no time to waste at home, as these students will vacate in November 2023. Students and parents are to note that Senior High Schools reopen.