SHS Programmes And Their Subjects – Full List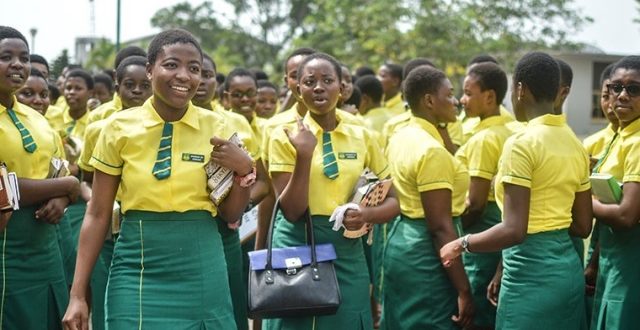 There are seven major programmes offered in various senior high schools in Ghana. Let's take a look at all subjects offered under each SHS programme.
NB: All students offer the following core subjects.
1. English Language
2. Integrated Science
3. Social Studies
4. Core Mathematics
Also, students do offer courses like Core ICT and Physical Education(PE) during their first two years in school. This is also considered as core subjects.
SHS Programmes And Their Subjects – Full List
Below are the programmes offered in senior high schools
GENERAL ARTS
The General Arts Programme offered in most senior high schools in Ghana is undoubtedly the most offered programme at the secondary level. It is a designed programme that involves the study of;
Economics
Geography
History
Elective Mathematics
French
Literature-in-English
Christian Religious Studies
Ghanaian Language
Elective ICT
BUSINESS
The SHS business programme is for students who wish to pursue business-related programmes in tertiary institutions including Colleges of Education and Universities. Currently, Nursing Institutions no longer accept business students. This has caused the number of students who offer business at the SHS level to reduce. However, business is the most offered programme at the University level in Ghana. The subjects are
Economics
Accounting
Business Management
Costing
Elective Mathematics
Elective ICT
Check Out The Reopening Date For Next Term For Basic Schools
GENERAL SCIENCE
SHS General Science Programme is a designed programme that involves the study of the natural phenomenon through a systematic approach of science: hypothesis, experiments, observation, and arriving at some logical conclusions. The subjects include;
Geography
Biology
Physics
Chemistry
Elective Mathematics
Elective ICT
HOME ECONOMICS
SHS Home Economics Programme is a designed programme that involves the study of Cooking , Child Development ,
Education and Community Awareness, Home Management and Design , Sewing and Textiles , Budgeting and Economics , Health and Hygiene. Subjects under this programme include
Management in Living
Food and Nutrition
Chemistry
Biology
Economics
Clothing and Textiles
VISUAL ARTS
Visual Arts programme help students to learn and master the various skills in selected areas like Ceramics, Picture Making, Textiles and Graphic Designing. Almost every Visual Arts. The subjects under this programme include;
General Knowledge in Art
Graphic Design
Textiles
Ceramics and Basketry
Elective Mathematics
Economics
Ghanaians Are Suffocating In Hardship – Sarkodie Tells Akufo Addo
AGRICULTURE
Subjects under the Agriculture programme includes the following;
Animal Husbandry
Crop Science
Agricultural Economics
Elective Mathematics
TECHNICAL
SHS Technical Programme is a designed programme that involves the study of engineering, technology, basic design, etc. The subjects under this programme include;
Woodwork
Metalwork
Electronics
Automobile Engineering
Electrical Engineering
Building Construction