Textbook resources for basic schools must be featured in 2024 budget – Kofi Asare to government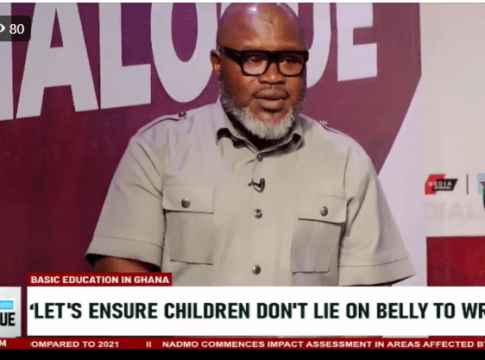 Kofi Asare, the Executive Director of Africa Education Watch, has called upon the Ghanaian government to prioritize the provision of textbook resources for junior high schools, highlighting that many schools lack the necessary books to enable effective teaching and learning.
Speaking at a Thought Leadership Forum, Asare stated that although some progress has been made, there is still a significant shortfall in the required core textbook resources for primary level subjects that the government should check.
According to a recent report, 35 percent of core textbooks in subjects such as Science, Maths, English, and Creative Arts are not available.
Distribution issues have also exacerbated the problem, leaving some districts with more resources than others.
Professor Jonathan Fletcher, who also spoke at the same forum, argued that education financing should not simply be left in the hands of the government.
Also read; The New Force Sets To Lead Ghana
He emphasized the importance of collaboration between various stakeholders, including philanthropists, communities, and households in achieving Goal 4 of the Sustainable Development Goals (SDG) on inclusive and equitable quality education.
Furthermore, Fletcher emphasized the need for addressing disparity and inequality in access to education, particularly in rural areas.
He called upon the government to allocate resources to address the textbook deficit in the next budget to support those who still lack access to basic educational tools.
The speakers at the forum emphasized that a collaborative effort from all stakeholders is needed to ensure that Ghana's education system meets international standards of inclusiveness and quality.
The provision of textbooks is essential to this process, as it enables teachers to deliver high-quality education and enables learners to access the knowledge they need.
It is hoped that the government will take note of these findings and allocate sufficient resources to ensure that Ghana's education system continues to progress towards a better, more equitable future.
BOOKMARK GHANAEDUCATION.ORG FOR MORE!