Today in History: Dr. Nkrumah rejected the Coussey Committee Recommendations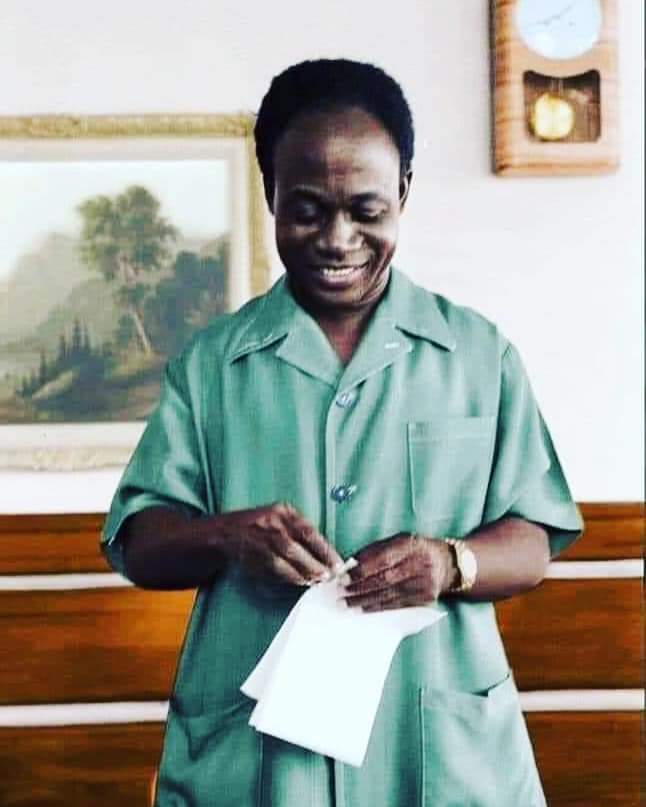 Dr. Kwame Nkrumah the first president of Ghana rejected the recommendations made by Coussey committee after the 1948 riot on November 20,1949.
After the 1948 riot, members of the United Gold Coast Convention(U.G.C.C) the first political party to be formed in Gold Coast were arrested by the British Colonial government because they believed that they the brainbehind the riot.
In view of this, they arrested six of them namely Dr. Kwame Nkrumah, William Ofori-Atta, Ako Adjei, Joseph Boakye Danquah, Obetsebi Lamptey and Edward Akuffo Addo.
After their released, they became famous with nickname "The Big Six" in the country.
The Colonial government set up a committee to to enquire the causes of the riot. The commitee was chaired by Mr Henry Coussey, they started their proceeding on March 14 ,1949.
The committee recommended the reconstitution of the executive Council as a fully-fledged ministerial body total responsible to the legislative Assembly and not to the governor.
Again the committee also recommended that native authority should be replaced with elected council of the English model
There was a recommendation on the decentralization of government machinery. The establishment of regional administrative system to effectively and delegated powers from the central government recommended.
The committee recommended that either bicameral or unicameral system of legislature be adopted, it suggested the establishment of senate composed of Chiefs and eleven stateman as well as house of Chiefs that will consists of elected members.
The Colonial administration accepted the committee's report as workable within the constitutional framework of the Gold Coast.
However, the Colonial office preferred the minority view of a single chamber of legislature to the majority acceptance of the bicameral system.
The recommendation was accepted by many individuals in the country, Dr. Kwame Nkrumah on 20th November 1949 called for a press conference and he officially rejected the recommendation made by the committee.
Before then Dr.Kwame Nkrumah has already resigned as the Secretary of the UGCC, and touring the country campaigning for his party with his slogan "Self Government Now" with aim of capturing power.