Today in History: September 11th US Bombing in 2001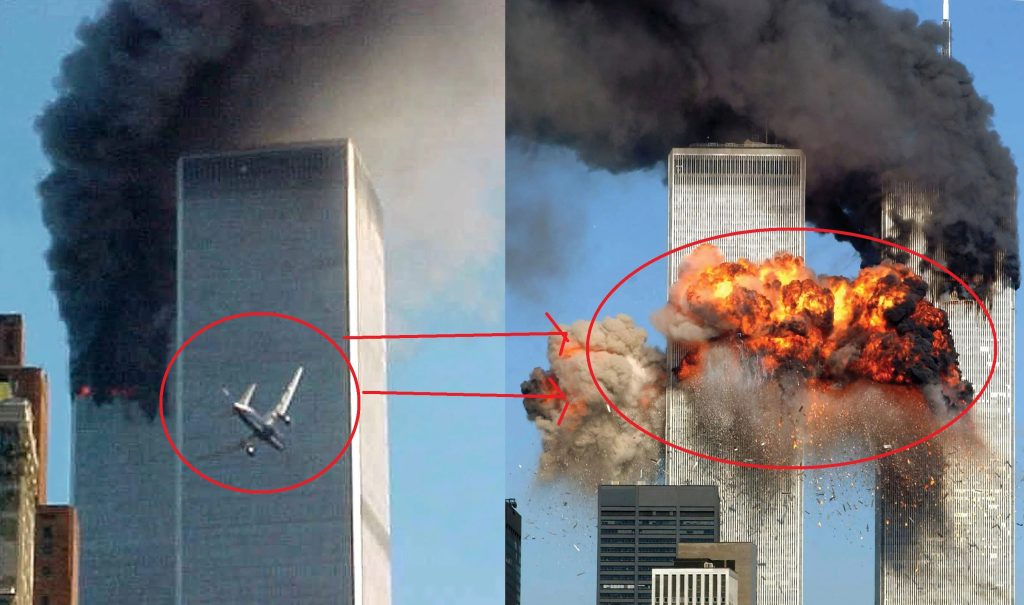 The September 11 attacks were a series of four coordinated terrorist attacks by the Islamic terrorist group al-Qaeda against the United States on the morning of September 11, 2001.
The attacks resulted in 2,977 fatalities, over 25,000 injuries, and substantial long-term health consequences, in addition to at least $10 billion in infrastructure and property damage. It is important to note that these attacks were not representative of Islam or Muslims in general.
The attacks began at 8:45 a.m. Eastern Time when American Airlines Flight 11 was flown into the North Tower of the World Trade Center in New York City. Seventeen minutes later, United Airlines Flight 175 struck the South Tower. Both towers collapsed within two hours, destroying nearby buildings and damaging others.
At 9:37 a.m., American Airlines Flight 77 was flown into the Pentagon, the headquarters of the United States Department of Defense in Arlington, Virginia. The plane crashed into the west side of the building, causing a partial collapse.
At 10:03 a.m., United Airlines Flight 93 crashed into a field in Shanksville, Pennsylvania, after passengers and crew attempted to retake control of the plane. The plane was believed to be headed for Washington, D.C., and the Capitol Building.
In the aftermath of the attacks, the United States launched the War on Terror, invading Afghanistan and removing the Taliban regime from power. The U.S. also enacted the Patriot Act, which expanded the government's surveillance powers.
The September 11 attacks had a profound impact on the United States and the world. They led to a heightened sense of security and anxiety, and they changed the way Americans travel and live. The attacks also had a significant impact on the global economy.
READ: Meta Research Fellowship Program 2023
The September 11 attacks are a reminder of the dangers of terrorism and the importance of vigilance and cooperation in the fight against it. They are also a testament to the resilience of the United States and its people.