UDS AGRIBUSINESS AND COMMUNICATION SCIENCE COURSES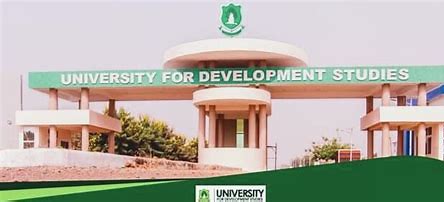 The University of Development Studies (UDS) offers a comprehensive selection of agribusiness and communication science courses, providing students with a unique blend of agricultural knowledge and effective communication strategies.
These programs at UDS equip students with the skills and expertise to navigate the complex intersection of agriculture, business, and communication.
With a focus on sustainable agricultural practices, marketing strategies, and persuasive communication techniques, UDS prepares students to become well-rounded professionals in the agribusiness industry.
This article explores the diverse range of agribusiness and communication science courses offered at UDS, highlighting the valuable skills and knowledge students can gain to make a positive impact in this critical field.
4-Year BSc Agribusiness

Agricultural & Resource Economics

Agribusiness Management & Finance

Agricultural Extension

Rural Development & Gender Studies

Climate Change and Food Security
ALSO READ: University of Development Studies Sandwich Diploma Courses
UDS COMMUNICATION SCIENCE COURSES
4-Year BSc Social Change Communication

2-Year Diploma in Social Change Communication
The University of Development Studies (UDS) excels in offering a comprehensive range of agribusiness and communication science courses that equip students with the necessary tools to excel in the dynamic and interconnected world of agriculture and communication.
UDS recognizes the importance of sustainable agricultural practices and effective communication strategies in driving positive change and promoting agricultural development.
ALSO READ: All University of Development Studies Courses [Undergraduate, Masters, Certificate, Diploma, Distance Learning]
By combining the principles of agribusiness with communication science, UDS prepares students to become skilled professionals capable of navigating the complexities of the agricultural industry while effectively communicating with diverse stakeholders.
Whether students aspire to be agribusiness entrepreneurs, agricultural communicators, or experts in agricultural marketing, UDS provides the education, resources, and support needed to thrive in these fields.
By studying these courses at UDS, students embark on a journey towards becoming catalysts for agricultural transformation and communication excellence.
BOOKMARK GHANAEDUCATION.ORG FOR MORE!
ALSO READ: UDS Agriculture Courses