UDS Natural Renewable Resource Courses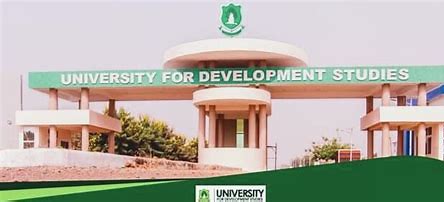 The University of Development Studies, UDS natural renewable resource courses immerse students in the study of sustainable management of our planet's invaluable assets.
Within these programs, UDS emphasizes environmental science, forestry, renewable energy, and conservation, equipping students with the essential expertise and competencies to tackle urgent global issues associated with the use of natural resources.
Through hands-on training, pioneering research endeavors, and collaborative efforts spanning multiple disciplines, UDS effectively molds its students into environmental stewards and future leaders in the realm of natural resource management.
All Natural Renewable Resource Courses Offered at University of Development Studies
4-Year BSc Renewable Natural Resources

Range & Wildlife Management

Ecotourism & Environmental Management

Fisheries & Aquatic Resource Management

Forest & Forest Resources Management
The University of Development Studies (UDS) stands as a leading institution for natural renewable resource education, offering a wide range of courses that prepare students for impactful careers in sustainable resource management.
University of Development Studies recognizes the urgent need to address environmental challenges and equips students with the knowledge, skills, and practical experience to tackle these issues head-on.
ALSO READ: UDS AGRIBUSINESS AND COMMUNICATION SCIENCE COURSES
Through a combination of hands-on training, cutting-edge research, and interdisciplinary approaches, UDS nurtures future professionals who will play a vital role in conserving our natural resources and promoting sustainable practices.
By studying natural renewable resource courses at UDS, students are well-prepared to contribute to the global efforts towards a greener and more sustainable future.
ALSO READ: UDS Agriculture Courses
BOOKMARK GHANAEDUCATION.ORG FOR MORE!