WASSCE 2021 Leakage: Full update by WAEC on leakage on social media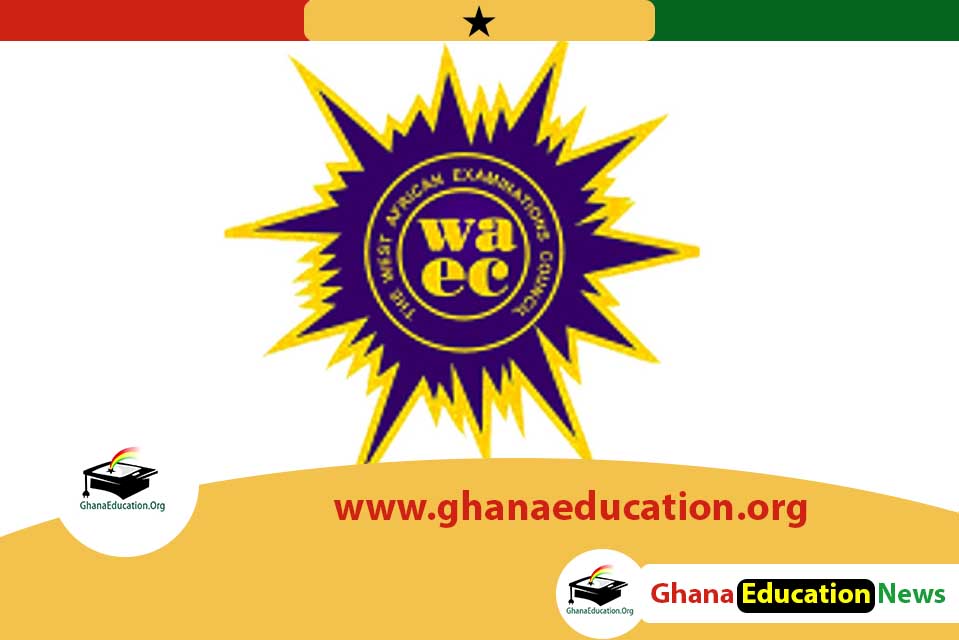 WAEC has released an update on WASSCE 2021 Leakage and has indicated steps it plans to take to stop the activities of rogue websites, individuals and syndicates operating on social media among others.
Full WAEC WASSCE 2021 Leakage Update
The WASSCE (SC) 2021, which commenced on 16th August 2021, is ongoing at the 763 centres being used for the examinations. Thirty-three papers including Arabic, Financial Accounting, French, Graphic Design, Mathematics (Elective), Biology and English Language have been administered to candidates. The examination is being monitored by teams of inspectors from WAEC and other bodies who are collaborating with us.
The Council wishes to state as follows:
(1)    General Observations
The examination commenced smoothly across the country with majority of centres administering the papers on time. Generally, supervisors/invigilators are complying with the rules and regulations regarding the conduct of the examination. Covid-19 protocols are being observed at the centres and candidates are being verified with the use of biometric machines to flush out impersonators.
(2)     Examination Irregularities
A number of examination irregularities have been recorded at some centres. These  include:
Inside-examination-hall malpractice as a result of poor supervision and invigilation.
Institutionalized examination malpractice i.e. execution of pre-arranged plans to assist candidates to cheat by solving questions and distributing solutions to the candidates
Smuggling of mobile phones into the examination halls by candidates awaiting solutions from platforms they have made payments to.
Snapping of question papers at some centres and posting same on various WhatsApp platforms.
WASSCE 2021 Leakage : rogue websites, WhatsApp/Telegram groups
(3)     Activities Of Rogue Websites/ WhatsApp/Telegram Groups
The activities of social media cartels i.e rogue websites, WhatsApp/Telegram groups are in full force with several versions of the questions being circulated on social media platforms.
Some of the groups are Ruth, Jerusalema, Eminent Link, Mr. Robert, Success Room, Mr. IUPAC, Brotherhood and WAEC Secret Helper. Our investigative team is tracking these websites /WhatsApp/Telegram groups and has discovered their modus operandi which include.
enticing candidates to part with money by posting several fake versions of questions, including past questions on social media
posting of actual questions on paid for groups after receipt and opening of question paper packets at the centre
solving of questions and posting of solutions on WhatsApp groups.
With the passing of the Cyber Security Act, 2020 (Act 1036), the prosecution of operatives of these fraudulent groups would be facilitated. We would want to urge parents, religious leaders and well-meaning people in society to join us in advising our wards to stay away from these WhatsApp/Telegram groups and focus on their books.
(4)    Conduct of Mathematics (Elective) and English Language Papers
The "cheating" social media groups were in full swing prior to the conduct of the Mathematics (Elective) and English Language Papers on 9th and 13th September 2021 respectively. The Council's monitoring revealed the circulation of numerous versions of questions, both printed and handwritten on most of the groups referred to earlier.  After the administration of the tests, careful scrutiny of the several versions received, indicates extracts of parts of the questions for Mathematics (Elective) 2 and Section 'A' of English Language 2 were circulated on some social media platforms.
Reports from initial investigations and further information received indicate that the circulation was not extensive. Additionally, the Council would deploy various internationally accepted assessment procedures and interventions within its domain to guarantee the credibility of results.  Consequently, those found culpable would be sanctioned.
(5)     Rescheduling of Physics 2 & 1 and Business Management 2 & 1Papers
The Office has rescheduled the Physics 2 & 1 and Business Management 2 & 1 Papers originally scheduled for today, Wednesday, 15th September 2021. A new date for the rescheduled papers will be communicated in due course. However, Auto Mechanics 2 & 1 will be administered today, 15th September 2021 at 14:00 hours as scheduled.
As a further step to safeguard the integrity of the examination, the Council has put in place the following measures:
(1) Strict internal controls and compliance by all staff to the Security Regulations of the Council.
WASSCE 2021 Leakage: Schools to be monitored
(2) Increased inspection and monitoring at the various centres. Additionally, the following schools in respect of which tip-offs were received on intents to cheat are being  closely monitored for evidence to validate the claims:
Ejisu Senior High Technical School
Anlo-Afiadenyigba Senior High School
Tepa Senior High School
Yeji Senior High Technical School
King David College, Somanya
Ideal College, Sunyani
Christ the King Senior High School, Obuasi
Modern Senior High School, Kpong
Modern Senior High School, Kintampo
Oyoko Methodist Senior High School
Klo Agogo Senior High School
(3) Withdrawal of some supervisors and invigilators from providing services for the Council pending further sanctioning.
(4) Scrutiny of scripts of schools where cheating has been reported. Where mass cheating is established in centres, the appropriate sanctions would be applied.
(5) Continued tracking of rogue websites and social media cartels in collaboration with security agencies.
READ: WASSCE 2021 Leakage: Physics & Business Management rescheduled
CONCLUSION
The Council wishes to state that it remains focused on its mandate of conducting credible examinations at all levels. Despite the challenges, we are steadfast in our commitment to conduct the 2021 examinations.