WASSCE 2023: Final Year SHS Students In KTI In Ashanti Region Sacked By Headmaster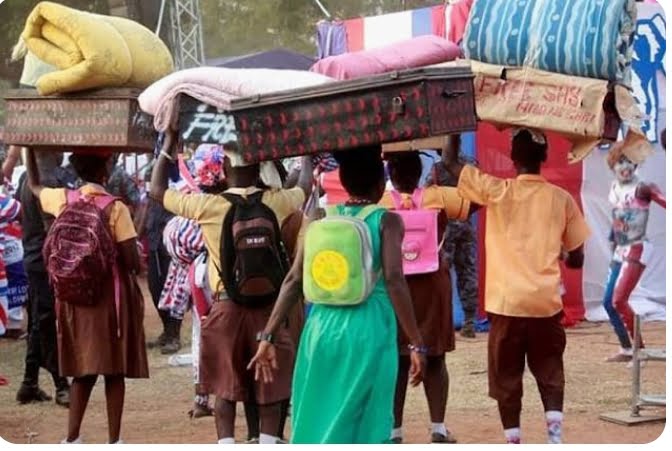 KTI is the abbreviation for Kumasi Technical Institute. The school is located in the Ashanti Region of Ghana. KTI is a technical school where all students are thought practical about how to be successful in life after school. Most of them can go higher by becoming engineers and other professions related to technical.
On this day, the headmaster of Kumasi Technical Institute had taken a bold decision to sack some of the irresponsible and deviant students from the school. The decision of the headmaster did not consider the final year students who will be writing their final year examinations in the few months to come.
According to the headmaster, enough is enough, and the Kumasi Technical Institute can no longer harbor criminals and disobedient students. It was reported on Angel TV that, some of the students even jump and wall to escape to town and come back late even after light-out.  Some do cause demand for some of the properties of the school.
A lot of issue was happening in the school and the headmaster decided to talk with all the student to caution them about discipline and the head to go by all the rules and regulations of the school. To the surprise of the headmaster, most of the students did not show up at the meeting. The few who went were given cards to show that they had a meeting with the headmaster.
After the meeting, the Headmaster made it known that all students who did not receive the cards shared at the meeting are expected to go home and bring their parents to explain their absence.  The sacked students numbered about 700. Those students are from various Forms. That's,  some. Of them in Form 1, others in Form 2, and final-year students who are preparing for their exams.
take a look at some of the photos from the school.