Government Faces West Blue Judgment Debt: Gabby 's Law Firm Seeks Relief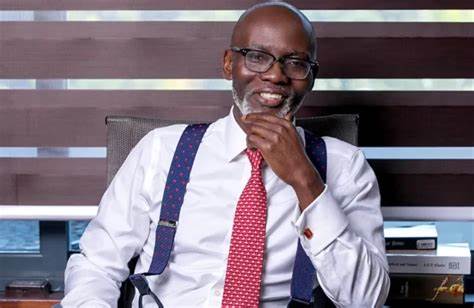 West Blue Ghana Limited Sues Government Over GH¢289 Million debt: Gabby's Law Firm Seeks Extensive Relief
In a legal development that has stirred controversy, West Blue Ghana Limited has filed a lawsuit against the Government of Ghana, seeking to recover a purported GH¢289 million in arrears for services rendered under the National Single Window and Integrated Risk Management System contract signed in August 2015.
also read: Wildlife officers seek missing buffalo in Walewale (ghanaeducation.org)
Of particular note is the involvement of Africa Legal Associates, the law firm co-founded by New Patriotic Party (NPP) stalwart and cousin of President Nana Addo Dankwa Akufo-Addo, Gabby Asare Otchere-Darko. The choice of this law firm has raised eyebrows, with some, including vice chairman of IMANI Africa, Bright Simons, suggesting that the lawsuit hints at an attempt to "create, loot, and share" the country's resources. Simons alleged that the suit was filed after an initial attempt to settle the judgment debt on the case failed.
Copies of the court document shared by Bright Simon reveal that West Blue is seeking two alternative sets of reliefs from the government. The first set includes four recoveries totaling over GH¢300 million plus interest and other payments, while the second set encompasses a recovery sum of US$425,000, interest payment, damages, and the cost of arbitration.
also read: Blakk Rasta calls finance ministry staff childish (ghanaeducation.org)
The detailed list of reliefs sought by West Blue covers a spectrum of financial claims. These include the recovery of outstanding fees for services rendered under the contract from September 2015 to May 2020, interest on arrears, and compensation for equipment procured by West Blue but retained by the government.
The legal action, while addressing financial claims, also includes a plea for general damages, costs, including solicitor's fees, and any further orders the court deems fit. The outcome of this lawsuit is anticipated to have significant implications, and the involvement of Gabby Asare Otchere-Darko's law firm adds an extra layer of scrutiny to the unfolding legal proceedings.
Please share our post on "Government Faces West Blue Judgment Debt: Gabby 's Law Firm Seeks Relief".
Teachers Updates and Credible teacher-focused news – Ghana … (bing.com)