When Will BECE 2023 Placement Portal Go Live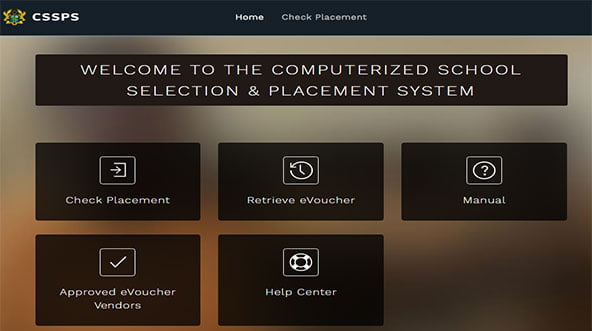 The Minister of Education (MoE) Dr. Yaw Osei Adutwum announces to parents, guardians, candidates, and the public that the 2023/2024 Computerised School Selection and Placement System (CSSPS) into Senior High Schools (SHS) Senior Technical Schools (SHTS), Technical Vocational Education and Training (TVET) Institutes, will go live on last days of November 2023.
This year, candidates will be allowed to change schools a couple of times, and they finally enrol in them. So until enrolling in a School you can continue to do changes till enrollment deadline, and once you have the opportunity to change, you do not need to come over here at the GNAT to seek any assistance or for someone to do that for you.
READ ALSO : Buy and Download The Most Sought-After BECE Mock 1 Questions and Answers for 2024 Candidates (ALL SUBJECTS)
The placement of candidates under CSSPS had over years been done three weeks to the reopening of schools, and this year will not be different.
"Usually, we give candidates some three weeks to get prepared to go to school, and we wanted to keep that."
Meanwhile, BECE 2023 candidates who wish to buy the placement checker and check their placement are finally out and can get it following the steps.
Fastest way to check step by step
1. Dial *800*055# on your phone (all networks)
2. Choose BECE 2023 Results Checker
3. Confirm the price and pay through Mobile Mobile
4. You will receive the results checker card via SMS with instructions on how to check the results.
How To Buy BECE Result Checkers Online With Momo
To buy the checker follow the steps below.
1. Go to waec-results-checkers
2. From the list of products, select BECE result checkers
3. Choose the quantity you want to to buy eg. 1 or 2 under the How Many (- and+ ) button
4. Click Add to bag
5. Click Check Out
6. Enter your name, email and phone number (Momo Number Only)
7. Complete the payment with the code sent to your phone via text message
8. You will be directed to our WhatsApp Chat
9. Prove the email and phone number (Momo Number) use used to purchase
10. We confirm and deliver the Result Checker via the same WhatsApp.