10 Reasons To Invest In African Economies; Number 1 Will Blow Your Mind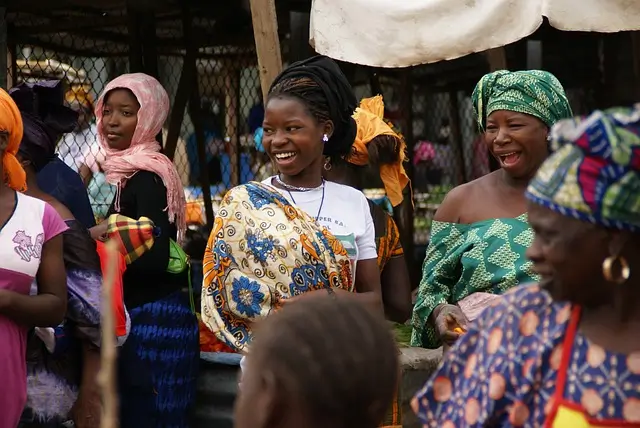 Are you a businessman or woman looking to invest in African economies? Here are ten solid reasons why you should continue to invest in African economies.
10. Digitization
Businessmen and women fall in love with continents or countries with the high rate of digitization. Africa is one continent that has a high rate of digitization, and this is solely one of the ten reasons why investors should invest in African economies.
9. Great Workforce
Per statistics and reports, the African continent has the largest number of youths and teens. Investors with the aim of investing in African economies will have a potential workforce. Africa is a great place to invest as most of the population are under the age of 25 and can help these investors.
Such a country, with these youths under the age of 25 years, is Nigeria. Nigeria has over 206 million population.
8. Rising Market
Per statistics, the African economy has a potential to rise in the coming years, and this is a major reason for investors to invest in the economies as soon as possible.
With the latest discovering of both natural and human resources, the African continent is rising day by day and this is a major boost. There is a prediction that by the year 20235, the natural gas in Africa will rise by 80%.
7. High Consumer Demand
The World Data Lab deems African to be a growing continent. Investors with the aim of investing in consuming sectors should fully invest as soon as possible.
6. Rising Entertainment Industry
The entertainment industry of Africa is now a world recognition. Per statistics from Billboard, the entertainment industry in Africa is one to look out for.
Investors can tap into this data and invest more in the entertainment industry of the African economy.
5. Stable Political Environment
If investors are worried about the political stability in Africa, then they should not. Per Global Economy, African political stability stands at 2.5 strong. The environment of politics in Africa is stable and great for investors.
4. Poor Infrastructures
The poor infrastructures in Africa are a great picture to investors to rush down the continent and invest into these fields. There are a great number of poor roads, fewer airports, schools, retails, etc which needs to be solved, and this could be a great aspect of investing for investors.
3. Policies Are Soft
The policy of investing in Africa is flexible and this is a total tip to investors. Recently, the government of Egypt made a new law pertaining to investment. This new law will help investors invest in both the public and private sectors.
2. Numerous Raw Materials
Investors should not be worried about the availability of raw materials in the African continent. There are more than enough raw materials in Africa. The right and legal methods should be used in extracting these materials in order to facilitate a great investing environment.
1. Great Investment Rate
The UN deems Africa to be a success region, and this is the time for investors to invest in the continent. According to the UN, Africa had an 11.4% rise in investment from foreigners from 2006 to 2011. As from 2020 to now, the investment rate stands at 16%.
Now that you have your ten reasons to invest in African economies, what are you waiting for?
READ ALSO: 10 Top Africa's Hydroelectric Dams; Check The Position Of Akosombo Dam