Asamoah Gyan Boldly Speaks About Dede Ayew Taking His Captain Band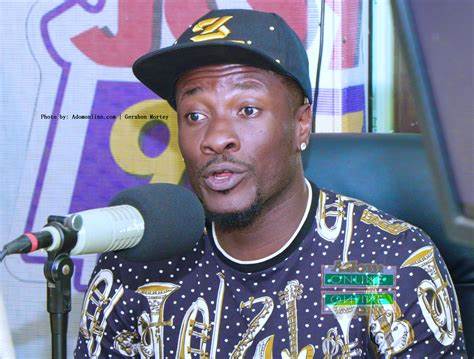 Asamoah Gyan Boldly Speaks About Dede Ayew For Taking His Captain Band As Ghana Prepare To Launch Its World Cup Ambitions At The Ongoing Qatar 2022 FIFA World Cup.
Asamoah Gyan speaks ahead of the Qatar 2022 FIFA World Cup. He was hosted by Abeiku Santana on UTV on a program dubbed Atuu.
Baby Get happens to the quest on the show and he made a lot of revelations about his football Career and other life matters. As part of the questions, Abeiku Santana asked Baby Jet how he felt when the Captain's Band was slipped out of his arm and given to Dede Ayew. Asamoah Gyan made it clear to that Ghanaians he had no problem with Andrew Morgan Dede Ayew. But he was not happy about how the management of the team decided to do such a thing.
" I like Andrew Dede Ayew very well. He has leadership skills, and he can equally do the work for Black Stars. Dede Ayew plays with his heart, and I have played along with him on the team for many years". – Former Captain for Black Stars Asamoah Gyan stated.
No JHS under 6-year secondary education system: Get Informed
Currently, Andrew Dede Ayew is the captain for the Black stars of Ghana. He is being assisted by Thomas Partey. The Black Stars of Ghana are currently in Qatar ahead of their tournament.
Asamoah  As Ghana Prepare To Launch Its World Cup Ambitions At The Ongoing Qatar 2022