CIEC organises phase two of the National Multiplication Training (NMT) program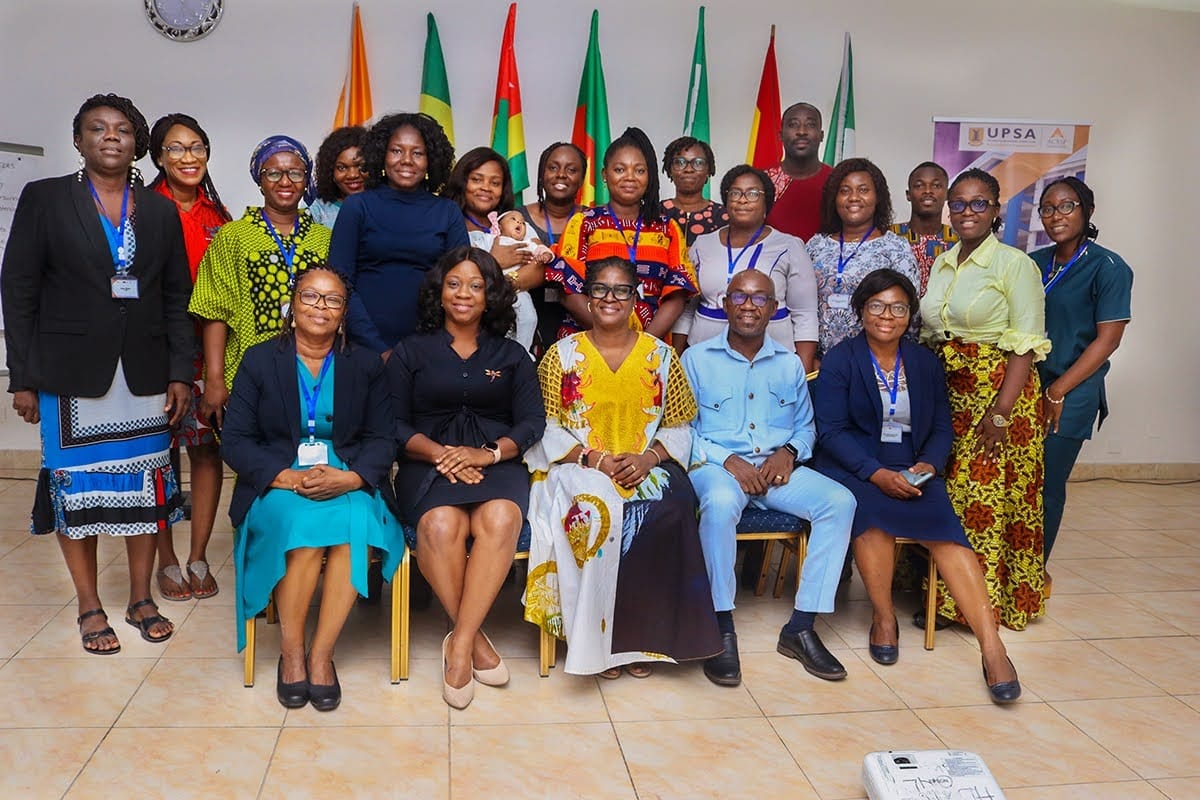 The UPSA Centre for International Education and Collaboration (CIEC) has organised a three-day training workshop on the internationalization of higher education institutions for some 20 faculty and senior university administrators from across the country.
The residential capacity-building programme, held at the Ellking Hotel in Accra, marks the second and final phase of the National Multiplication Training (NMT) programme 2022.
The NMT is an initiative of the Dialogue on Innovative Higher Education Strategies (DIES) and is jointly coordinated by the German Academic Exchanges Services (DAAD) and the German Rectors' Conference (HRK). It is funded by the German Federal Ministry of Economic Cooperation and Development (BMZ).
The participants, who included deans, heads of department, higher education practitioners, and senior administrators in international offices, were selected through a competitive process from various universities in Ghana.
The Registrar of UPSA, Dr. Koryoe Anim-Wright, who doubled as one of the facilitators for the NMT, highlighted the importance of internationalisation in higher education management.
READ: ACCA and ICAG donate tablets to UPSA Faculty of Accounting and Finance
She urged participants to involve the management of their respective institutions in their internationalisation strategies.
Dr Wright believes the NMT programme has equipped participants with the requisite skills and knowledge to better manage their respective institutions.
READ: UPSA among best four universities in Ghana in 2023 World University Rankings
Other facilitators at the workshop included Dr. Birgit Barden-Läufer, NMT European Expert; Prof. Rosemond Boohene, NMT Regional Expert; and Marta Bridgnone, the EU's Programme Officer for the Macro-economic and Trade Section.
Participants held one-on-one deliberations with the EU Representative, offering suggestions on how the European Commission could better serve Ghanaian universities through its educational grants.
The 2022 National Multiplication Training Program is the outcome of a grant from the German Academic Exchanges Service (DAAD) following a proposal submitted on behalf of the UPSA by three senior faculty members.
READ: UPSA Annual Leadership Lecture 2022 Scheduled for Nov. 9
The three proposers were Prof. Abigail Opoku Mensah, Director of the Centre for International Education and Collaboration (CIEC); Prof. Ibrahim Mohammed, Director, Research and Consultancy Centre; and Prof. John Kwaku Mensah Mawutor, Dean of the School of Graduate Studies.
The first phase of the NMT workshop was held in February 2022.