Disregard claims of low quality in secondary education over Free SHS – Ntim Fordjour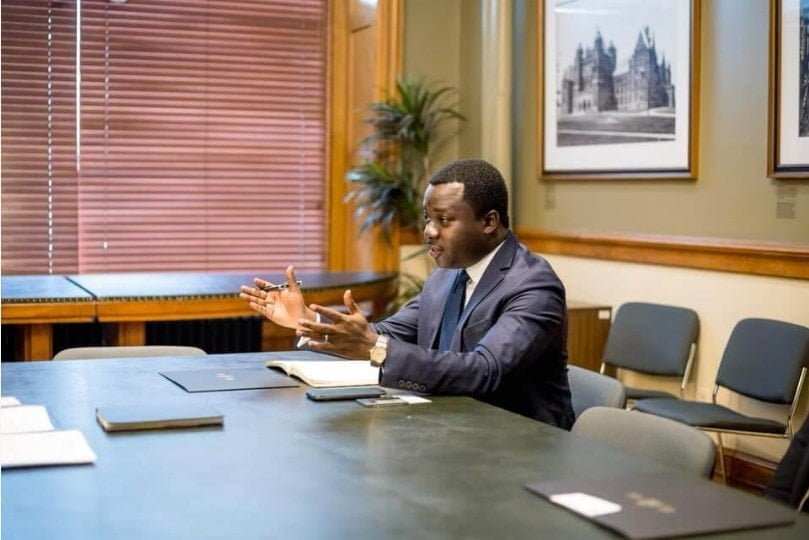 Free SHS is about to produce its second batch of graduates, however, Ghanaians are divided over its success and challenges that confront the policy.
The Deputy Minister-Designate for Education, Rev. John Ntim Fordjour, has hit back at persons who have criticized the government for the implementation of the Free Senior High School policy.
Disregard claims of low-quality education over Free SHS
He insists that the quality of secondary education in the country has not dwindled as some are making the public believe.
The lawmaker says that reports available to them rather indicates that education outcomes in the country have rather been improving.
Ntim Fordjour made these remarks whilst answering a question when he appeared before Parliament's Appointments Committee on Monday, June 7, 2021.
Rev. Fordjour rallied for support for the government in its quest to continue improving the quality of education in the country.
"I don't agree that quality has been substituted for quantity with the Free SHS policy because considering all the reports available, (the Annual Performance Report of the educational sector and WAEC 2020), it indicates that the education outcomes have been improving for the past five years steadily, and quality hasn't been compromised."

"Recently, when the 2020 WAEC report was announced, out of the 465 students in West Africa that scored an A in all eight subjects, 411 (88%) of them were Ghanaian Free SHS graduates; and for the first time, 50% of students that sat for the WASSCE all passed for the core subjects. Such claims are not true and should be disregarded.
Read: Teacher Unions threaten industrial action over aptitude test results
The government has come under criticism for the implementation of the much-hyped Free SHS policy.
The policy has forced the government to introduce a double-track system to deal with the infrastructural challenges in schools following a surge in admitted students because of the Free SHS policy.