Enyonam Manye Clinches Agri Journalist of The Year Award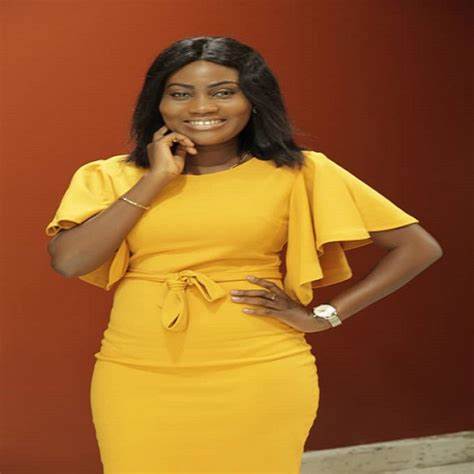 In a celebration of her unwavering dedication to promoting agriculture and agribusiness, Enyonam Manye, founder of Count on Crops Hub, has been honored with the prestigious Agri Journalist of the Year Award at the third edition of the African Women in Agribusiness Awards. The ceremony, organized by Guzakuza, took place on November 18, 2023, at the Holiday Inn Hotel in Accra under the theme 'Celebrating Women Blazing the African Agribusiness Trail.'
Enyonam Manye, known for her dynamic contributions to the agricultural sector, established Count on Crops Hub, the production company behind the Ghanaian Farmer TV show featured on Joy Prime TV and YouTube.
ALSO READ: 20th Japan-Ghana Yosakoi Festival: Labone SHS Triumphs (ghanaeducation.org)
Her passion for cultivating a thriving agriculture industry led her to create engaging content that educates Ghanaians, both locally and internationally, about the vast opportunities within the agricultural space. Through field interviews with farmers and industry experts, Enyonam Manye aims to inspire the youth to explore the potential of agribusiness.
Expressing her gratitude for the prestigious award, Manye humbly remarked, "I am deeply humbled & honored to have received this award. I extend my deepest thanks to the farmers I have engaged so far for allowing me to tell their stories, using the platform to invite more investors and change negative attitudes the youth have about agriculture."
ALSO READ: GFA fines Asante Kotoko GH₵80k, charge players for misconduct (ghanaeducation.org)
Manye sees the recognition as a motivation to continue her mission of encouraging youths to find lucrative opportunities in the agribusiness sector. She envisions a future where, through her platform, many young individuals will secure good sources of income by investing in agriculture.
The African Women in Agribusiness Awards, hosted by Guzakuza, aims to acknowledge and empower women who have overcome challenges and made significant impacts in the African agribusiness landscape.
The event celebrated the achievements and dedication of women who drive positive change in Africa's agricultural sector. As Enyonam Manye graciously accepted the Agri Journalist of the Year Award, she emphasized her commitment to excellence in promoting agriculture and expressed gratitude to her dedicated crew members.
Teachers Updates and Credible teacher-focused news – Ghana … (bing.com)