GNAT Under Fire for 100% Increase in Minimum Mutual Fund Contribution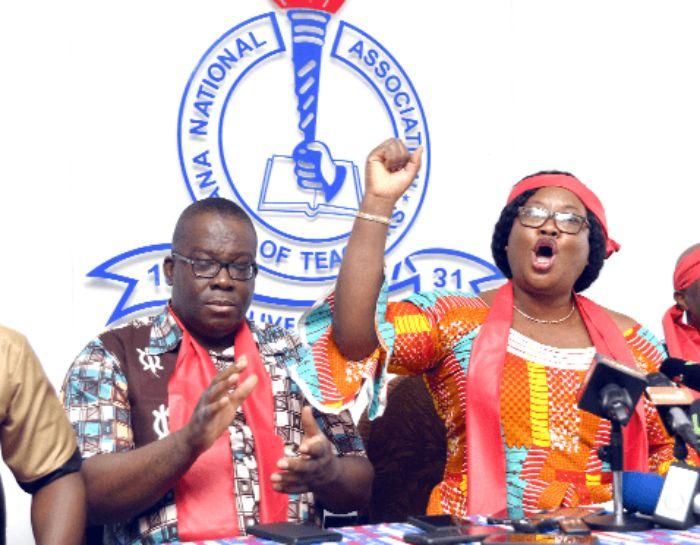 The Ghana National Association of Teachers (GNAT) is under fire from members for its decision to GNAT under fire for its decision to increase its minimum mutual fund contribution by 100%.
GNAT under fire for 100% Increase in minimum mutual fund contribution -Reaction from Members
Per the new decision, effective January 2024, GNAT members will pay a minimum of GHS100 instead of GHS50.00. The decision was taken at the 2023 Annual Council Meeting. (ACM)
Currently per the laws governing the fun "Each member is required to contribute a minimum of Fifty Ghana Cedis (GHC 50.00). This is referred to as Basic Contribution. Members are, however, encouraged to contribute in excess of the minimum amount, and such contributors are called optional contributors."
The contributions are subject to change from time to time if the members agree to the decision per the laws governing the fund.
Given the unfavourable response by teachers after the announcement of the increase, it is not clear if GNAT and its leadership have engaged with members to seek their views on the decision.
MUST READ: ALL ISSUES DISCUSSED AT THE 2023 GNAT ANNUAL MEETING
Teachers have questioned the rationale behind the heavy leap in the minimum contribution to be implemented effective January 1, 2024.
Members of the Fund are entitled to Retirement benefits (exit package),
• Death/Permanent disability benefit under the Group Solidarity Scheme
• Loan facilities (Personal Loan, Investment Capital Loan, Habitat Loan and Vehicle Loan)
• Credit purchases of household consumer items from Credit Mall Limited on a credit basis
Members of GNAT are not happy with the increase. A cross-section of educators who are members of the teacher union has argued that they expect the association to bargain for better working conditions for members and teachers in general instead of increasing the levies and other deductions charged teachers.
READ: Keep Pension Funds Out of Debt Restructuring: GNAT Warns Government
"Instead of them fighting for allowance for teachers they are increasing deductions" A comment on a blog post sighted by Ghana Education News indicated.
The total amount realized as contributions from members are invested in the following:
• Listed equities
• Treasury bills
• Loans and facilities
• Private equity placements
• Subsidiaries (Credit Mall, TF Financial Services, TF Properties)
The Fund is managed by a fifteen-member Board of Trustees who report to the GNAT National Council. The Board has set up the Fund Secretariat, headed by the Fund Administrator/General Manager, to implement its policies and decisions. The Fund Secretariat works through District GNAT Secretariats to serve members in the districts.