Labourer beheads his farmer on their way to the farm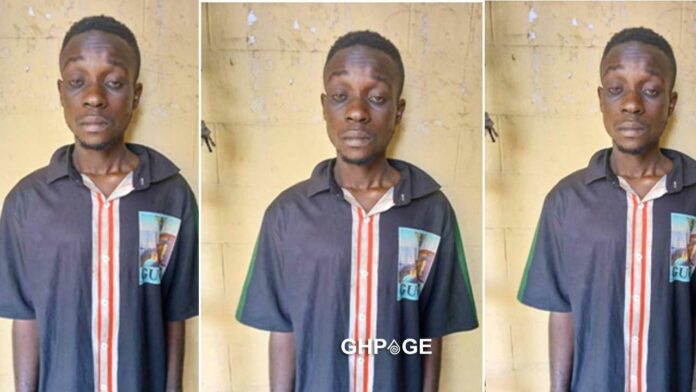 'Labourer beheads his farmer on their way to the farm,' and as a result of this gruesome act, a 24-year-old laborer named Sunday Clement has been ordered to be detained at the Olokuta Correctional Centre by an Akure Chief Magistrate Court.
This decision is related to the alleged beheading of a 30-year-old farmer named Taye Alatoye. Clement, whose address was not disclosed, was apprehended by the Ondo State Police Command for the purported killing of the victim while they were en route to the farm.
According to reports, on the day of the incident, as Clement and Alatoye were making their way to the farm, Clement unexpectedly moved backward, brandished a sharpened cutlass, and inflicted a fatal wound on the victim's neck, decapitating him without any apparent reason. Subsequently, he was brought before the court and charged with the crime of murder.
ALSO READ: Thomas Partey's Incredible Football Skills: The Unbelievable Video
The police prosecutor, Mary Adebayo, stated that the defendant committed this offense on September 4, 2023, around 2:30 pm at Baba Odun Camp in Ofosu, Odigbo Local Government Area of the state. Adebayo informed the court that the defendant had used a cutlass to fatally strike Alatoye on the neck, resulting in his death. This offense is in violation of Sections 316 and 319 of the Criminal Code Law, Cap 37 Vol. II Law of Ondo State, 2006.
During the proceedings, Adebayo submitted a remand application, urging the court to detain the defendant at the Olokuta Correctional Centre until the Director of Public Prosecutions (DPP) provides advice on the case. In response, the defendant, seeking forgiveness, told the court that on the fateful day, he had consumed hard drugs, specifically Crystal methamphetamine, also known as 'ice,' and marijuana before heading to the farm to work on his own land.
ALSO READ: Police arrest man for allegedly killing brother in-law for money ritual
"We were both walking, and we exchanged greetings on the path," he recounted. "Suddenly, a voice instructed me to step back, which I did. My vision became clouded, and I heard another voice instructing me to strike the man with the cutlass I was holding, which I did." He further explained that immediately after committing the act, he regained his senses and began crying before being apprehended by the police.
Chief Magistrate Folasade Aduroja declined to take Clement's plea due to jurisdictional constraints. As per the prosecutor's request, Aduroja ordered the defendant's remand in the Custodial Centre and directed that the case file be duplicated and forwarded to the DPP for guidance. The case was adjourned until November 28, 2023.
FOLLOW US ON X @ (1) Ghana Education News (@GhanaEducation5) / X (twitter.com)