List Of Countries That Offer E-Visa To Ghanaian Passport Holders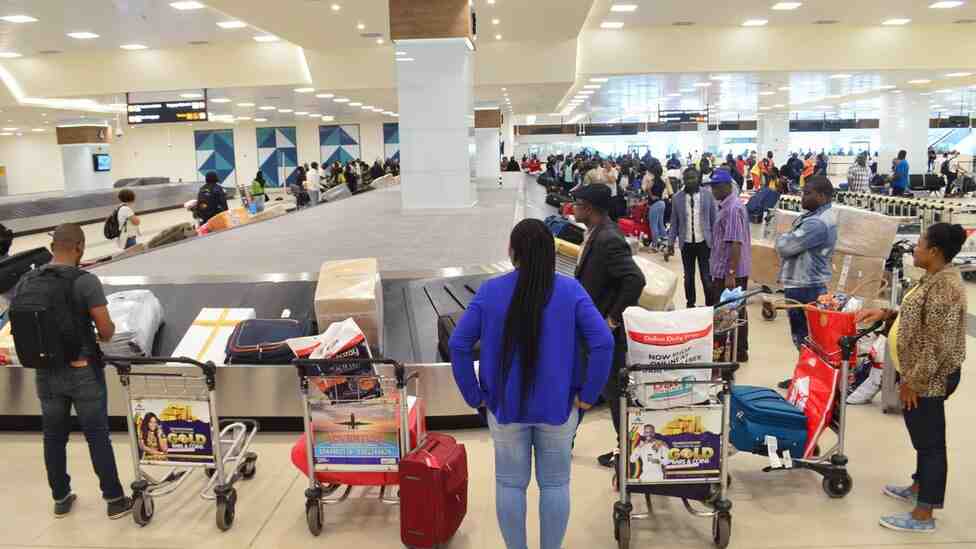 There are 33 countries out there that require Ghanaian passport holders to apply for an electronic visa (eVisa) before traveling. An eVisa is a digital visa that can be applied for online and, in most cases, sent to the applicant's email. Processing times, fees, and validity may vary among different countries. Let's take a look at countries that offer E-Visa to Ghanaian passport holders.
Albania
Antigua and Barbuda
Australia
Bahamas
Bahrain
Bhutan
Botswana
Cameroon
Colombia
Congo (Dem. Rep.)
Djibouti
Ecuador
Ethiopia
Gabon
Georgia
India
Iran
Kazakhstan
Kyrgyzstan
Malawi
Malaysia
Moldova
Myanmar
Oman
Sao Tome and Principe
South Africa
South Sudan
St. Helena
Suriname
Tajikistan
United Arab Emirates
Uzbekistan
Vietnam
South Africa is the latest country to be added to the list. Ghanaians can now apply for a South Africa Visa without visiting the South Africa embassy in Ghana. Ghana has been added the E-Visa list
On Thursday, 28th September, 2023, the High Commissioner of South Africa to Ghana, Grace Jeanet Mason released a statement revealing that Ghana has been added to the E-Visa list
The process of getting an eVisa typically involves filling out an online form, providing personal and passport information, uploading necessary documents (such as a passport-sized photo), and paying the visa fee. Once the application has been reviewed and approved, the e-Visa is sent to the applicant, usually via email, in a PDF or other electronic format.
The traveler may need to print a copy to take with them when traveling. Requirements for e-Visas may vary depending on the traveler's nationality and the destination country. It is important to check the specific visa requirements for your destination country before planning your trip.
Make TVET Affordable Accessible For Ghanaian Youth
The process of getting an eVisa is more or less the same as applying for a traditional visa. However, in this case, you don't have to visit a visa application center— you can submit your application online, including the visa payment.
After your application is approved, you will receive an email confirming your visa status along with a document you must print out and bring with you when crossing the border. Your visa will be registered online, but some officers may ask you for a physical copy of the permit; that is why it's important to keep the copy on your person while traveling.
Profile Of Ameyaw Debrah; Age, Wife, Children, Education, Career, Awards, Net Worth
E-Visa also known as electronic visa or an electronic travel authorization are digital travel permits commonly required in conjunction with a valid passport for entry into specific jurisdictions. These electronic travel documents have gained prominence in the modern era of digital connectivity and streamlined travel processes