South Africa Adds Ghana To The E-Visa List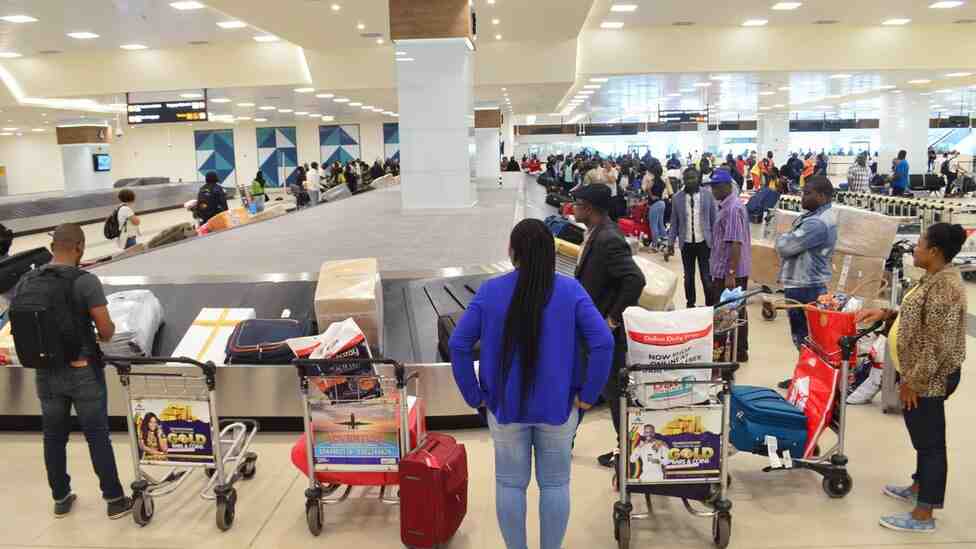 Ghanaians can now apply for a South Africa Visa without visiting the South Africa embassy in Ghana. Ghana has been added the E-Visa list
On Thursday, 28th September, 2023, the High Commissioner of South Africa to Ghana, Grace Jeanet Mason released a statement revealing that Ghana has been added to the E-Visa list.
South Africa Adds Ghana To The E-Visa List
Below is the statement from the High Commissioner
"The High Commission of the Republic of South Africa wishes to inform that Ghana has been added by the Government of the Republic of South Africa on the E Visa list, which means that the Ghanaian Nationals can apply online for visas to South Africa without visiting the High Commission.
"The information is available on the portal of the Department of Home Affairs of Republic of South Africa. Ghanaians are urged to visit the following website www.dha.gov.za to obtain more information," the statement said.
"It should be noted that the normal requirements such as passport details, letter of invitation/proof of accomodation and a bank statement would be verified on arrival at the point of entry.
"Passports that have been more than 3 months at the High Commission could be collected at the VFS Global Office," it added.
Currently Ghana can travel to over 40 countries across the globe without visa. Most of these countries are in Africa
PHOTOS: Kennedy Agyapong Donates Pick-Up Vehicle To NPP
Countries That Issue eVisas To Ghanaians
Antigua and Barbuda
Azerbaijan
Bahrain
Colombia
Djibouti
Ethiopia
Gabon
Georgia
India
Kuwait
Kyrgyzstan
Lesotho
Moldova
Myanmar
Oman
Qatar
São Tomé and Príncipe
Suriname
Tajikistan
Türkiye
Uzbekistan
The process of getting an eVisa is more or less the same as applying for a traditional visa. However, in this case, you don't have to visit a visa application center— you can submit your application online, including the visa payment.
After your application is approved, you will receive an email confirming your visa status along with a document you must print out and bring with you when crossing the border. Your visa will be registered online, but some officers may ask you for a physical copy of the permit; that is why it's important to keep the copy on your person while traveling.
Profile Of Ameyaw Debrah; Age, Wife, Children, Education, Career, Awards, Net Worth
E-Visa also known as electronic visa or an electronic travel authorization are digital travel permits commonly required in conjunction with a valid passport for entry into specific jurisdictions. These electronic travel documents have gained prominence in the modern era of digital connectivity and streamlined travel processes