MoE Conducting 2023 SHS Placement Exams for 'Foreigners' Online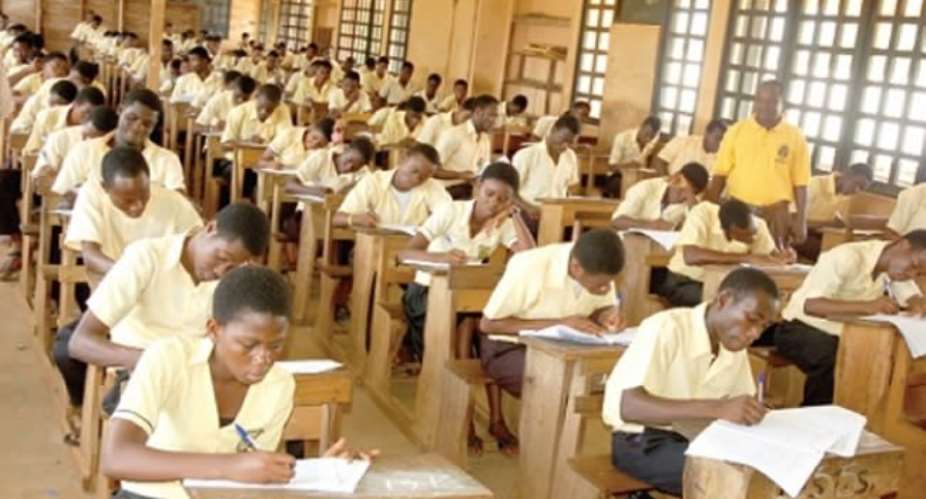 Foreign students who would like to attend any of the over 900 second-cycle schools in the country will sit for a Senior High School- SHS placement examination online, the Computerized School Selection and Placement System (CSSPS) Secretariat has said.
The Computerized School Selection and Placement System (CSSPS) coordinator, Mark Sasu said the Minister for Education, Dr Adutwum has approved for foreign students to sit for the second cycle school placement exams online before being placed.
Asked which type of students are referred to as foreign students, the Computerized School Selection and Placement System official explained that they are students whose parents are Ghanaians but schooled outside the country.
READ ALSO:2023 School Placement (CSSPS Portal) Goes Live on Monday: Do you know the websites?
"This year, Education Minister, Dr Adutwum has said we should let them sit for their examination online. It will be conducted and marked online so if you qualify, you choose your school for placement," Mr Sasu Mensah noted.
In a related development, the Minister for Education, Dr Adutwum says public Senior High Schools and Senior High Technical Schools next academic year will conduct a placement examination for first-year students who had sat for BECE.
The Education Minister Dr Adutwum said, the upcoming SHS placement examination forms part of an effort to assist Basic Education Certificate Examination (BECE) graduates who can not read or write.
"From next year, Senior High Schools will conduct placement examinations for first-year students. An intervention program will be done for BECE graduates who will fail the second cycle placement examination." Adutwum said.
The number of subjects to be studied by the first-year Senior High School students who fail the examination, the Minister in Charge of Education said, would be reduced to enable them to focus on areas they are academically poor.
A total of 600,714 candidates, comprising 300,323 boys and 300,391 girls from 18,993 Junior High Schools participated in the 2023 BECE for School Candidates which began on Monday, August 7, 2023, to Friday, August 11, 2023.
About the 2023 BECE for Private Candidates, a total entry figure of 1,743 candidates was recorded. This is made up of 889 males and 854 females. This year's figure is 5.4% higher than the entry figure of 1,132 for 2022.
The 2023 Basic Education Certificate Examination (BECE) for School Candidates was held at 2,137 examination centres across the country, while 15 centres mainly in the regional capitals were used for the BECE for Private candidates.
To ensure the smooth and successful conduct of the 2023 BECE for School and Private, A total of 2,137 supervisors, 2,000 supervisors and 21,027 invigilators were tasked to oversee the administration of the national examination.