My wife's boyfriends beat me when I catch them Cheating – Strong man recalls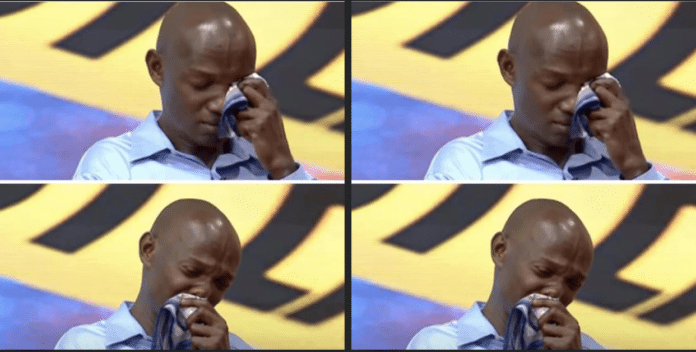 My wife's boyfriends beat me when I catch them Cheating. Antony Ng'ang'a, a single father of two, has shown remarkable courage by opening up about his tumultuous past, marked by an abusive marriage that eventually led to his wife abandoning him and their three-month-old baby. Antony shared his painful journey on Citizen TV's "Shajara with Lulu" show, shedding light on the hardships he faced and the strength he found as a single parent.
Antony's harrowing tale unraveled as he recounted the challenges he encountered within a marriage that was fraught with turbulence from its very inception. In 2016, Antony met his future wife, and without much deliberation, they plunged headlong into marriage. Little did he know that their journey together would be marred by turmoil and heartache.
The cracks in their relationship began to surface early on, and Antony found himself grappling with a grueling work schedule that saw him leaving for work at the crack of dawn and returning home well past midnight. It was during this taxing period that a neighbor's unsettling revelation set off alarm bells in Antony's life.
One day, that concerned neighbor made a chilling discovery—an unfamiliar man had been inside Antony's home, only to hastily flee upon Antony's arrival. This unsettling revelation was the first clue that something was amiss in Antony's seemingly ordinary life.
ALSO READ: Man pretends to be mad after he was caught trying to steal a child
As Antony delved deeper into the mystery surrounding his wife's actions, he began to uncover a web of deception and betrayal. Disturbing reports from vigilant neighbors further fueled his suspicions. They had witnessed Antony's wife with other men, walking hand in hand on the streets, a sight that sent shockwaves through Antony's heart.
Confrontations with these men proved to be fraught with danger, as they often escalated into violent encounters. Antony's wife's descent into alcoholism further exacerbated the tumultuous situation, casting a dark shadow over their marriage.
Desperate to escape the volatile relationship, Antony resorted to a drastic measure—he stopped sharing a bed with his wife and relocated to their children's bedroom. However, the turning point came when, one fateful night, his wife dropped a bombshell. She declared that their marriage was over and left, taking their children with her.
ALSO READ: Labourer beheads his farmer on their way to the farm
Antony's journey as a single father had just begun, and it was fraught with challenges. Juggling work and caring for his two children proved to be an arduous task, leading to missed job opportunities and financial hardship. There were days when they couldn't afford food or rent, and Antony often returned home empty-handed, forced to provide his hungry children with nothing more than water.
Antony's story is a testament to the resilience of the human spirit in the face of adversity. His unwavering commitment to his children's well-being, despite the immense challenges he encountered, showcases the power of parental love. Antony's journey also underscores the importance of support systems for single parents navigating the complex terrain of parenthood alone.
FOLLOW US ON X @ (1) Ghana Education News (@GhanaEducation5) / X (twitter.com)