Nursing Training School Prospectus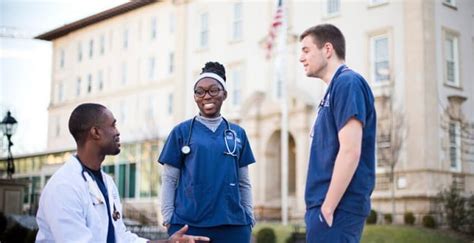 The list of things to buy for Nursing School admission in Ghana can be found in the Nursing Training School Prospectus below.
5 yards of Green Material for two uniforms. Notably, the School will do the sowing for you.
2 buckets
Large containers to store water.
Umbrella
Torchlight
4 yards of White polyester material for two aprons and two caps
White polyester material for aprons (1 yd is GHC 6.00)
Sets of 2 Khaki trousers
Sets of 2 white short sleeves shirts for males.
Pairs of shoes – 1 brown: 1black with a rubber sole for work and lectures.
1 mattress.
List Of Prospectus provided By The SRC
Also, the Students Representative Council (SRC) will supply you with the following items at specific prices. Thus, the SRC will give you all these items when you pay your fees:
College designed pens
College designed Ex. books.
Breast watch
One pair of surgical scissors
1 stethoscope
College designed bag
College designed T-shirt
College designed sticker.
College designed broach.
One clinical thermometer
Stationary For Academic Work
you can either buy these items from the school or purchase them yourself:
6 foolscap notebooks
6 exercise books
1 eraser
Ball-point pens
2 jotters
2 pencils
1 ruler
 Field Work tools
Brand new cutlasses
One hoe
Long broom with
Short broom
Important Notice:
Keep in mind that your admission offer has a deadline. So it is best for you if you accept your admission offer as soon as possible.
Due to this, you must promptly submit or pay the non-refundable entry fee that is specified in your admission letter.
Additionally, you should be on campus in plenty of time to get settled before the Nursing School of your choosing starts its rigorous academic program.
Above are Nursing Training School Prospectus.
BOOKMARK GHANAEDUCATION.ORG FOR MORE!
ALSO READ: Banking And Finance Courses in University of Ghana, Admission Requirements, Etc. – Ghana Education News