Property Management Companies In Ghana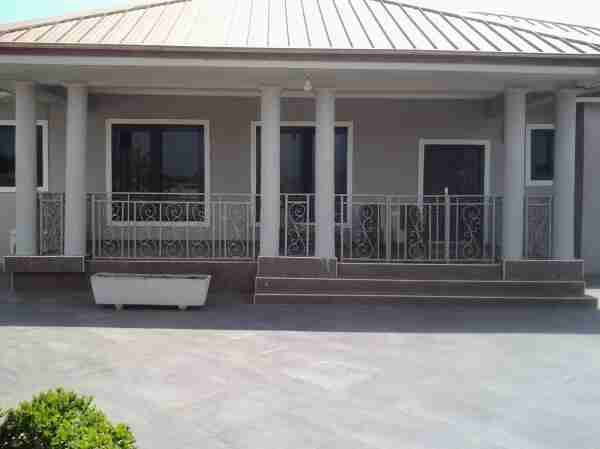 How you manage your property today has a great impact on its value tomorrow. This is why property management companies exist in Ghana.
These companies fully understands, and it underpins how to manage property for you at a negotiable fee. Property management is the operation, control, maintenance, and oversight of real estate and physical property.
1. Broll Ghana Ltd
Address: Cruickshank Rd, Accra
Phone: 030 267 2888
2. Elm Developments Ltd
Address: Dr Amilcar Cabral Rd, Accra
Phone: 030 277 0061
3. Listening Bureau
Address: Afram Ln, Accra
Phone: 030 295 0137
4. Londies Properties Ghana
Address: Adjacent Access Bank , UPSA Road, East Legon, Accra
Phone: 024 577 5684
5. Handiman Facility Management Services LTD.
Phone: 024 681 1304
6. Willows Property Management
Address: Dr Isert St, Accra
Phone: 050 228 8005
7. SPHYNX (Property Consultants) LTD
Address: East Airport, No 1 Sebe St, Accra
Phone: 030 297 3871
8. PEPONI GRUPPE LLC
Address: 13 Jungle Ave, Accra
Phone: 030 254 6690
9. Clifton Homes
Address: 34 Senchi street, Accra
Phone: 020 467 7033
10. Corporate Height Group Ltd
Address: Accra
Phone: 030 280 1581
11. Swift Solutions
Address: 32 Eseefoo St, Accra
Phone: 026 610 0755
12. RMK Property Management
Address: 33, 8 Abafun Cres, Accra
Phone: 026 238 2582
13. CBC Properties – Ghana
Address: GM Plaza, Okponglo, La-Bawaleshi Rd
Phone: 030 393 5313
14. Corporate Height Group Limited
Address: Owusu Plaza -Aviation Highways Shell signboard, Spintex Rd, Accra
Phone: 024 409 5695
15. YKumey Properties. YKumey Group
Address: Accra
Phone: 030 277 4394
16. Prime Logistics Property & Event Management Services
Address: Shiashie, East Legon, Accra, Greater Accra, Ghana, Accra
Phone: 030 291 9236
17. Roko Properties G. International
Address: Aggrey St, Accra
Phone: 024 410 3182
What Does Property Management Companies Do?
A property management company oversees a rental property on the behalf of the landlord. Their role includes collecting rent from tenants, taking responsibility for day-to-day repairs, and managing the overall maintenance of a property.
A property manager has certain key responsibilities including interacting with tenants as the landlord's representative, ensuring a property meets industry standards, fulfils legal requirements, and that the necessary paperwork is in place, dealing with all tenant-related issues, overseeing maintenance of the property, keeping to a budget, and communicating with landlords.