Who is Erling Haaland's Father?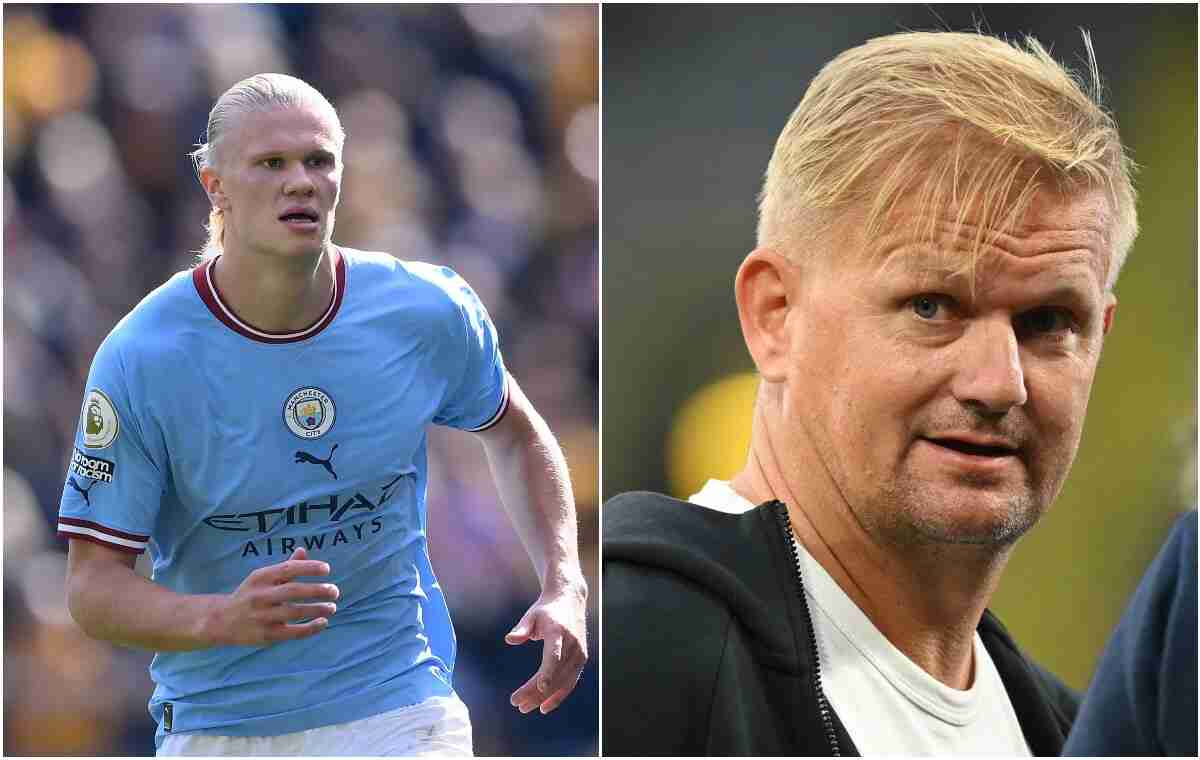 Let's take a look at the profile of Erling Haaland's Father, who has made a great impact in Erling Haaland's football career.
Erling Haaland's father is called Alfie Haaland. He was born on 23rd November, 1972 in Stavanger and raised in nearby Bryne.
WIFE
Alfie Haaland met Gry Marita Braut, an accomplished Norwegian heptathlon athlete, in the mid-1990s while he was in England playing for Nottingham Forest
CHILDREN
The two are blessed with three children, Astor, Gabrielle, and Erling Haaland.
Astor is a finance student at the BI Norwegian Business School, Gabrielle is a medical associate, while Erling became a professional footballer like his father.
WASSCE 2023: Elective Mathematics Final Projected Topics And Questions
FOOTBALL CAREER
He joined the youth team of his hometown club Bryne FK in 1979. He made his first-team debut in 1989, aged 17, and established himself in the team the following year after signing his first professional contract with Bryne.
Alfie Haaland played in the Premier League with Nottingham Forest, Leeds United and Manchester City, and won 34 caps for Norway. He also had spells in his home country with Bryne FK and Rosseland BK.
He retired due to a left knee injury. He had earlier also suffered an injury to his other leg that was caused deliberately in a tackle by Manchester United captain Roy Keane; the pair had a history of clashes on the field.
Crick Africa Network Career Acceleration Fellowships for Early-Career Scientists 2024
He signed his first professional contract with the club a year later. Haaland then moved to Premier League club Nottingham Forest in December 1993, making his debut against Leicester City.
After a four-year spell at the club, he moved to Leeds United where he had his first clash against Roy Keane. He was part of the Leeds team that reached the semi-final of the UEFA Cup and qualified for the Champions League. Haaland then proceeded to make his final transfer to Manchester City, where he clashed with Roy Keane several times allegedly resulting in long-term injuries, though he denounced these claims in 2003. In the same year, Haaland took an eight-year break before returning to Bryne FK's third team and officially ending his career in 2013 with Rosseland BK.